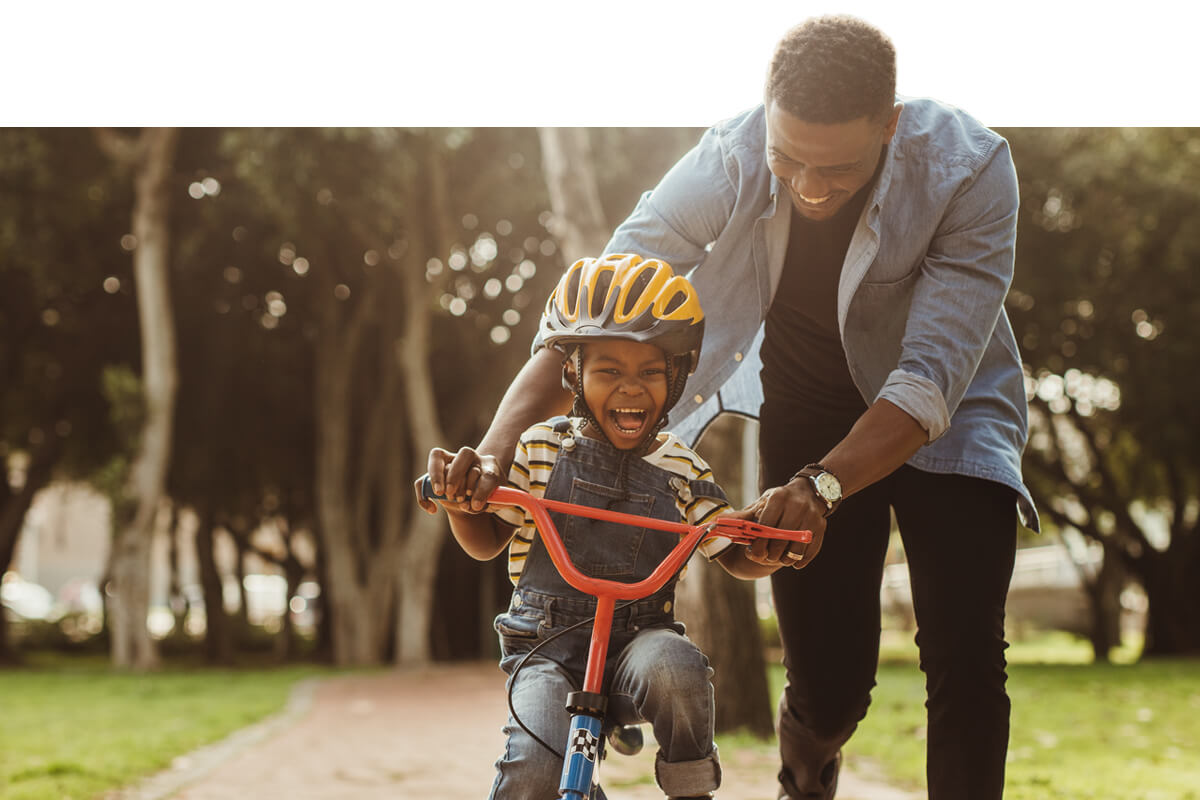 You've finished school, passed your boards, and are finally ready to hang out your credentials and get to work. But where is the best place in the U.S. to work as a dentist? Many states appeal significantly for various reasons but consider all the pros and cons before setting up shop. Read more to discover why Texas is one of the best states for dentists!
Best States for Dentists: Choosing Where to Build Your Dental Career
What makes a location great for dentists? Obviously, you'll want a state with plenty of opportunity in your field, competitive salaries, and lots to do in your free time. But with 50 states to choose from, each with its own strengths, how can you narrow down the field?
Look for States Where Patients Are Looking for You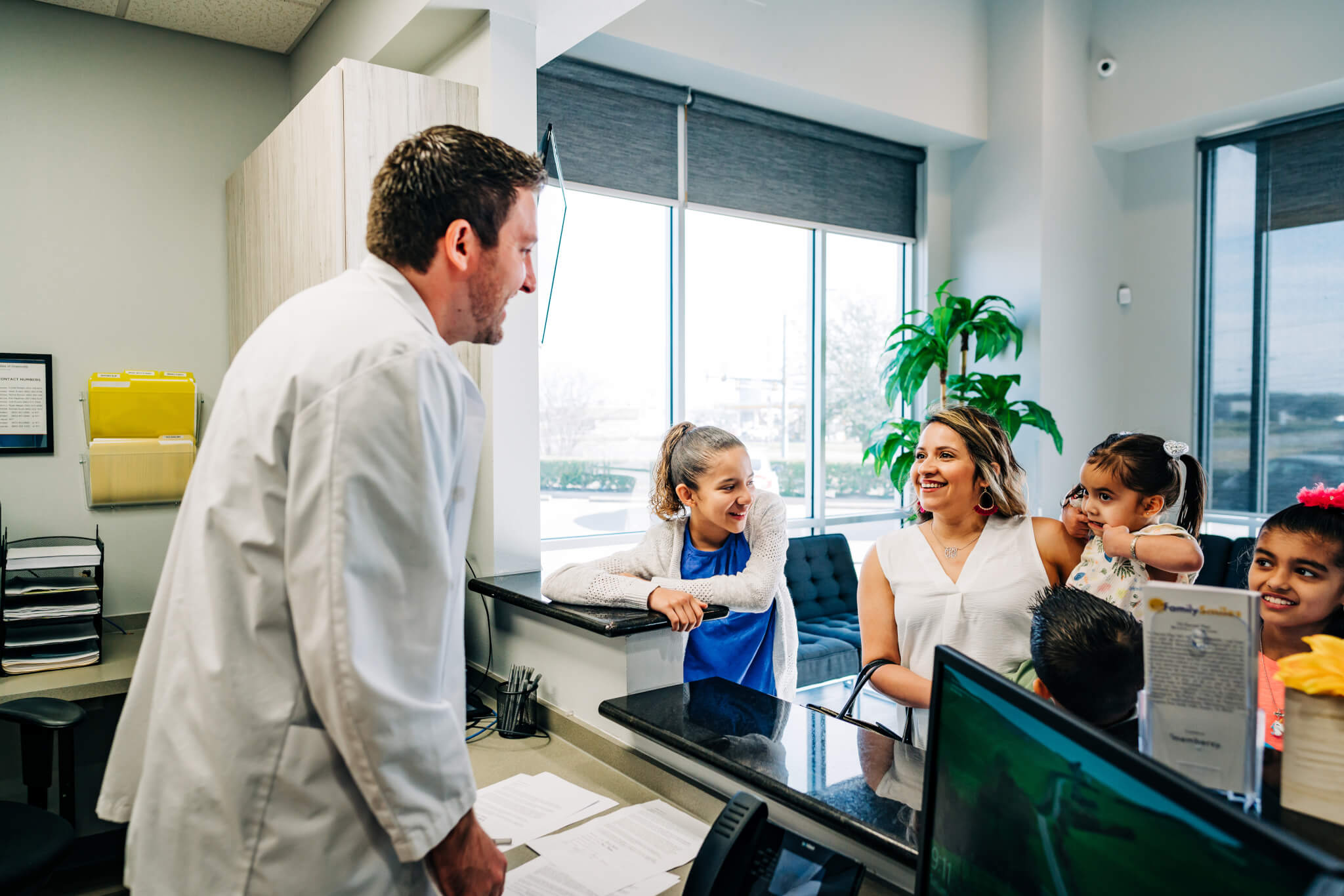 First and foremost, when considering where to start your career or where to move if you're an established doctor looking for a change, your prospective locale must have sufficient opportunity. That means looking for a location with plenty of patients needing dental care. However, you should also research whether those in that area are inclined to seek dental care when available. Suitable indicators include rates of residents who carry dental insurance and the proportion of offices in the area that take Medicaid. 
Compare Average Salaries, but Also Cost of Living
Of course, figures on the average salary for dentists in your area will likewise give insight into how successful you will likely be if you choose to move there. However, be sure to compare average dental salaries to the cost of living. After all, what would be an incredible salary in a state with a low cost of living won't stretch far in New York.
Also, remember that tax regulations vary widely from state to state. Where states like Florida and Texas have no state income tax and allow you to keep more of your gross salary, other states will hit you with federal, state, and municipal income tax. That can really eat into your bottom line! Another factor for consideration is what kind of incentives the state or region offers to attract needed dental professionals.
Narrow Down Your Region
Beyond just choosing a state, you must also decide what type of region you're interested in. After all, states like California cover massive areas with various landscapes and lifestyles.
Rural vs. Urban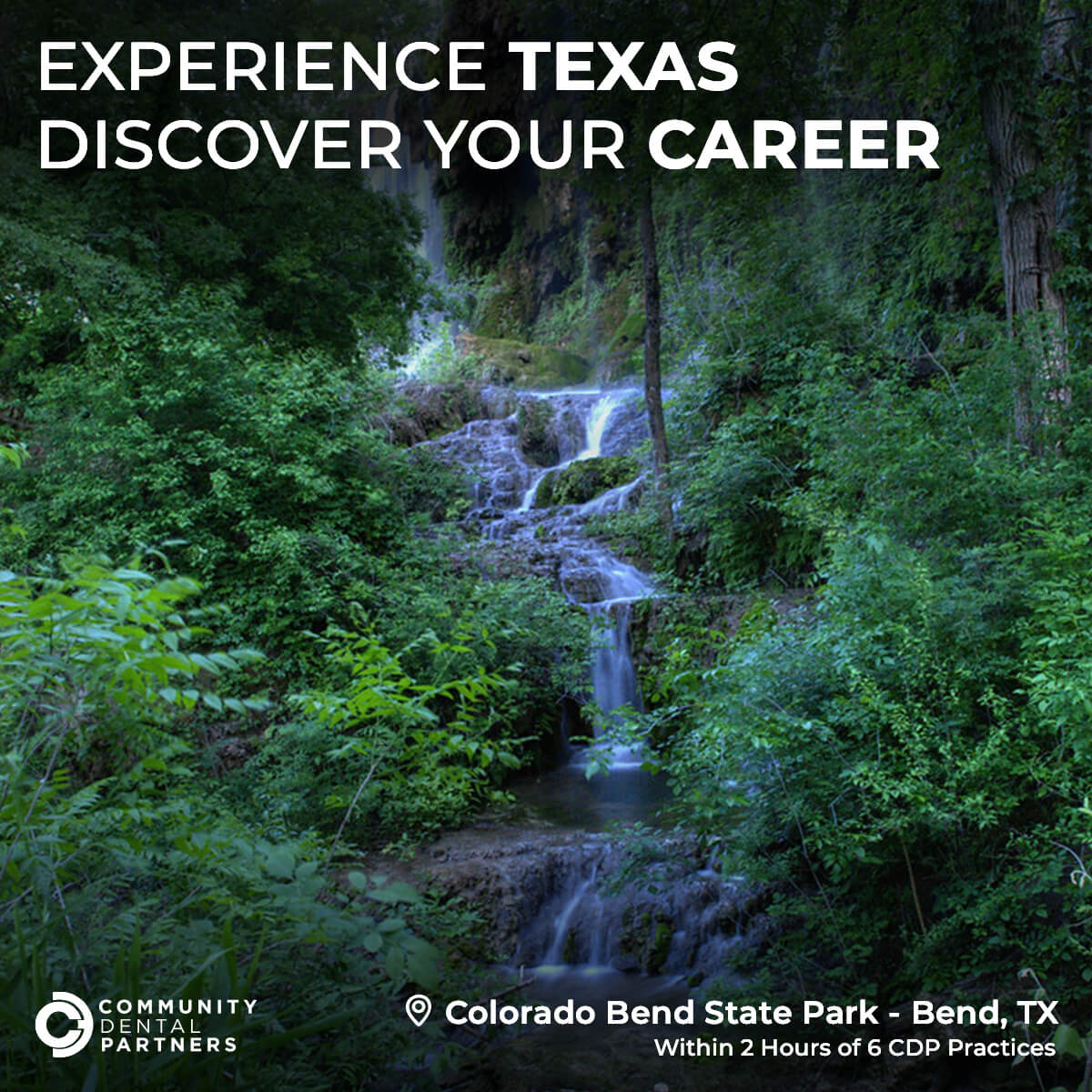 While urban areas may seem like the obvious answer for job abundance in most industries, dentistry can counter that trend. Urban areas offer concentrated population density, but they also usually have a concurrently high concentration of dentists, meaning it will take more work to carve out your patient population in an already flooded market. Dental practices in urban areas also run much higher overhead, especially for rent. There may also be a cap on how far your practice can grow, as space may be at a premium. If the practice can only afford office space that allows four operatories, you will run into a hard ceiling as your practice grows over time.
Rural areas, on the other hand, can offer a surprising amount of opportunity, especially for newcomers to the field. Because rural and non-metropolitan areas typically lack easy access to dental clinics, there is usually a huge demand for dentists. Texas is no exception to this rule. Many areas offer incentives to attract dentists to underserved areas, including student loan repayment assistance, so be sure to consider these opportunities as well!
Lifestyle
There is obviously more to a great career than just an excellent salary. As we've discussed before, balancing work with quality free time can augment your career satisfaction and ensure great career longevity. So think carefully about how you want to be able to spend your free time!
Are you an outdoorsy person who wants to spend weekends hiking or camping? Maybe you're a beach bum and want a seaside lifestyle. Or do you crave easy access to haute cuisine and trips to the theater? Partaking in whatever floats your boat while you're not at work will help replenish your energy and enthusiasm when you're on the job. Make sure you choose an area that will let you cultivate your preferred lifestyle.
Family vs. Flying Solo
Maybe you're a recent grad who has yet to decide whether you're interested in growing your family, or perhaps you've already taken the plunge and even have a child or two. Keep in mind that your family will be an essential part of choosing your ideal location for your career. City living might appeal to you, but raising children in dense urban areas means little to no backyard where kiddos can play freely. Conversely, you may want miles of ranch land in all directions, but your spouse may not be keen to live without a Thai restaurant nearby. Maybe you need to stay close to aging parents or like being near siblings. It's essential to include current or potential future family members in your list of considerations.
What Makes Texas a Great Location for Your Dental Career?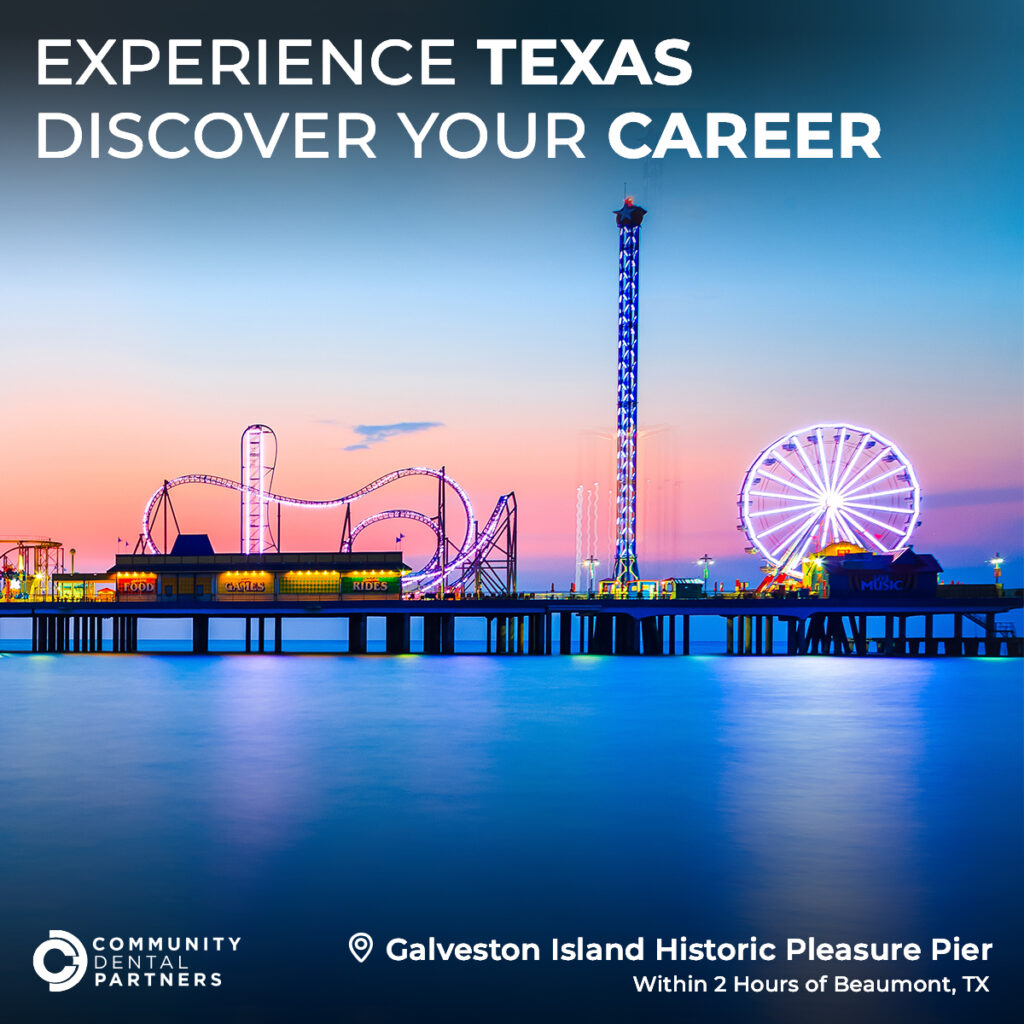 Texas boasts the best of both worlds in terms of lifestyle and opportunity. With a wide range of regions to choose from, the Lone Star State has something unique for every taste. 
First and foremost, Texas has excellent prospects in the dental industry. It's ranked second in the nation for projected dental job growth in the next few years, with an expected increase over the next few years. By contrast, many other states expect a decrease in dental job availability. 
Texas is also very affordable, with housing and food costs slightly below the national average. There have also been significant drives to invest in transportation and infrastructure to create even more value in the choice to live in Texas. By signing on with a reputable DSO like Community Dental Partners, your salary as a dentist should go a long way in the Lone Star State!
The best news about the job market for dentists in Texas is that patients here seek dental care. There are patients just waiting for your expertise! Whether you're interested in general or family dentistry, pediatrics, or a specialty, there are plenty of opportunities to provide much-needed care and become an integral part of one of our amazing Texan communities.

Beyond a competitive job market, however, Texas truly has something for everyone. With bustling metropolitan areas and pristine rural landscapes, Texas offers a wide variety of lifestyles. Remember that while Texans identify as a state-wide community, each region of this fantastic state has its own culture and persona. From Gulf Coast beaches to excellent hiking and kayaking inland, elegant cities to endless horizons, Texas truly has the potential to provide your ideal lifestyle, whatever that may be. Schedule a call with a Hiring Manager to learn more about the benefits of a dental career in Texas!