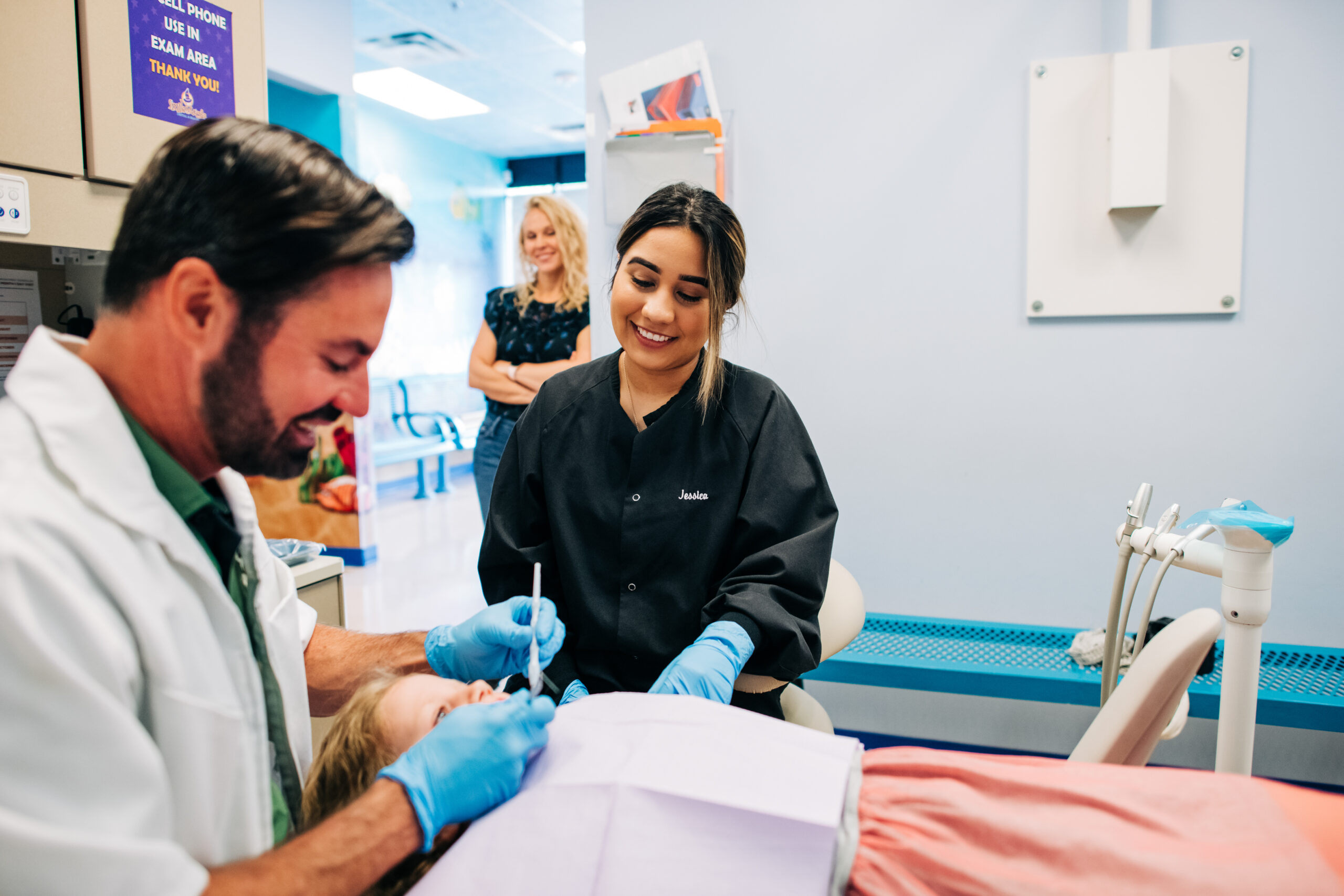 There are a few skills you likely already know you'll need to be a dentist. You'll need to know how to repair a broken tooth, prepare for a filling, and treat infected teeth. Isn't that all there is to it? Not exactly. There are many skills needed to be a dentist, which we'll cover in this article.
Must-Have Dental Skills for Success
Manual Dexterity: Beyond knowing the steps for treating caries and fractures, you will also need the physical ability to execute those techniques. That means excellent fine motor skills and manual dexterity. While each person may be born with a natural inclination in this area, you can improve on it with hand-eye coordination exercises and activities. Knitting, cross-stitching, and writing in a mirror are all great exercises to help dexterity.
Problem-Solving: Dentistry is a constant puzzle. You will need to think on your feet and adjust your trajectory at a moment's notice. Excellent treatment planning means organizing procedures by the level of urgency and addressing your patient's financial and physical limitations. You'll need to troubleshoot when procedures don't go to plan and work around constraints as they arise. Work on your adaptability and stay sharp with brain games, crosswords, and other puzzle-based activities.
Communication: One of your main jobs as a dentist will be educating your patients. You'll need to help them understand why they need recommended treatments and educate them on improving their oral health at home. Beyond that, your career will depend heavily on your team. Great communication with your assistant, hygienists, office manager, and the entire team can make or break your practice.
Time Management: This is one of the most challenging skills for new dentists to master. You must learn to work efficiently, executing each movement without unnecessary steps. This will hinge on your ability to communicate well with your assistant and team. Over time, you'll learn how to manage each stage of a procedure, stagger treatments, and be in three places at once. With attention and careful planning, you'll master this skill in no time.
You Will Leave Dental School with a Good Foundation
Newcomers may feel nervous, especially during their first few days and weeks. That's why Community Dental Partners works hard to give our new doctors their best possible start with our team. With dental mentorship, team building, and humanitarian outreach, we ensure you'll put your best foot forward. You may feel like you need to put on a confident face for your coworkers but don't be afraid to ask for help when needed. Part of building a partnership of trust involves letting yourself be vulnerable. You'll have plenty of support here at CDP!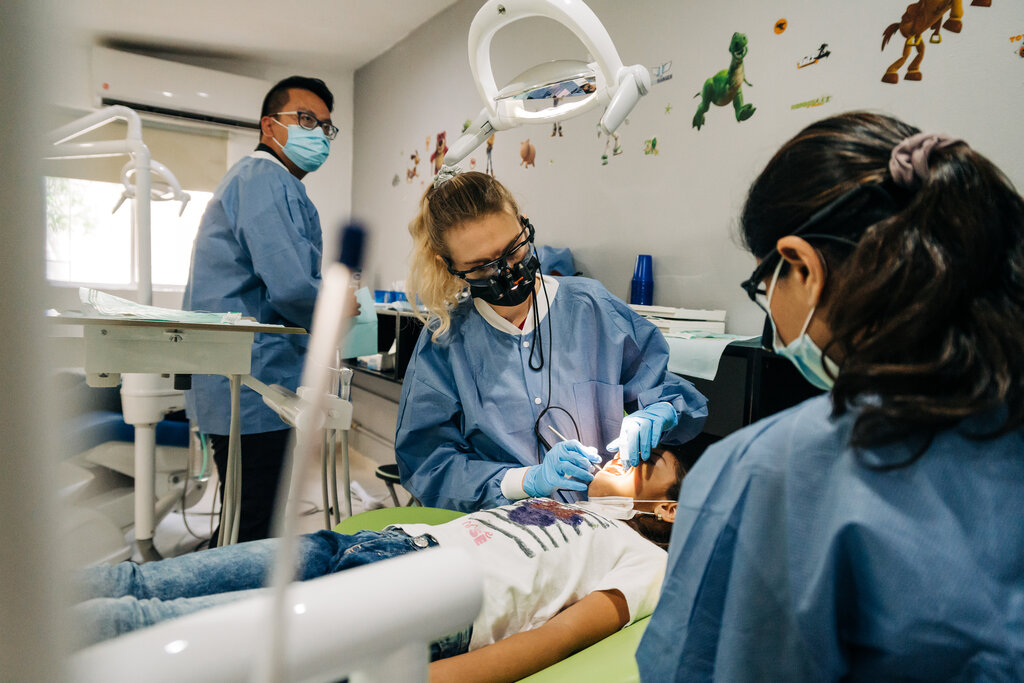 Trust that dental school has set you up with a solid foundation to build on. Yes, your first dental job will have a learning curve, but you know what you're doing. You've passed clinicals and taken the Board Exams, and you would only be here if you were prepared to be an excellent doctor. Experience will inform and deepen what you learned in school and allow you to improve faster than you think possible.
That being said, come to your first job ready to learn. Take notes on areas where you're struggling and discuss them with your mentor. Stay humble and open to critique and feedback. You will make mistakes. Not everything will go perfectly. And that's okay! It's how you respond to those setbacks that will determine your trajectory.

Essential Soft Skills Needed to Be a Dentist
You will also need soft skills beyond technical knowledge and hands-on skills. These are the skills that don't show up on the Boards; the things you can't learn in a textbook. But that doesn't make them less critical to your future as a great dentist!
Beyond the Basics: What They Didn't Teach You in Dental School
While we listed some necessary skills above—communication and problem-solving—there are so many intangible elements to becoming a truly great dentist with the potential to have profound positive effects on your patients' lives.
Compassion: Your patients may not always be eager to see you. They may be experiencing pain, shame, and fear. Compassion—empathetic concern for the suffering of others—separates average dentists from amazing doctors. It can be hard to put your ego aside and not take rude, dismissive, or aggressive behavior personally. Talking to a professional counselor can set you up with an excellent toolbox for acting with compassion in every situation.
Leadership: Whether on a practice ownership track or plan to work as an associate long-term, your dentist role means you will be a leader. How effective you are as a leader will hinge mainly on the earlier-mentioned skills of compassion and communication. You must communicate effectively with your team and have compassion for what they're going through. There are always plenty of classes and books about learning to be a great leader, but always remember that outstanding leadership means mutual respect and a feeling of shared ownership in how your practice runs.
Focus and Energy: Call it enthusiasm for the job. Dentistry demands long hours in the chair, doing physical labor. It can be described as a blue-collar/white-collar job. You will need to maintain focus on intricate, detailed procedures, sometimes for hours at a time. Maintaining energy during your working day can be challenging if you don't love the work. Be sure you're working toward a great work-life balance to stay engaged and do some strength and flexibility training to maintain the health of your body—especially your spine!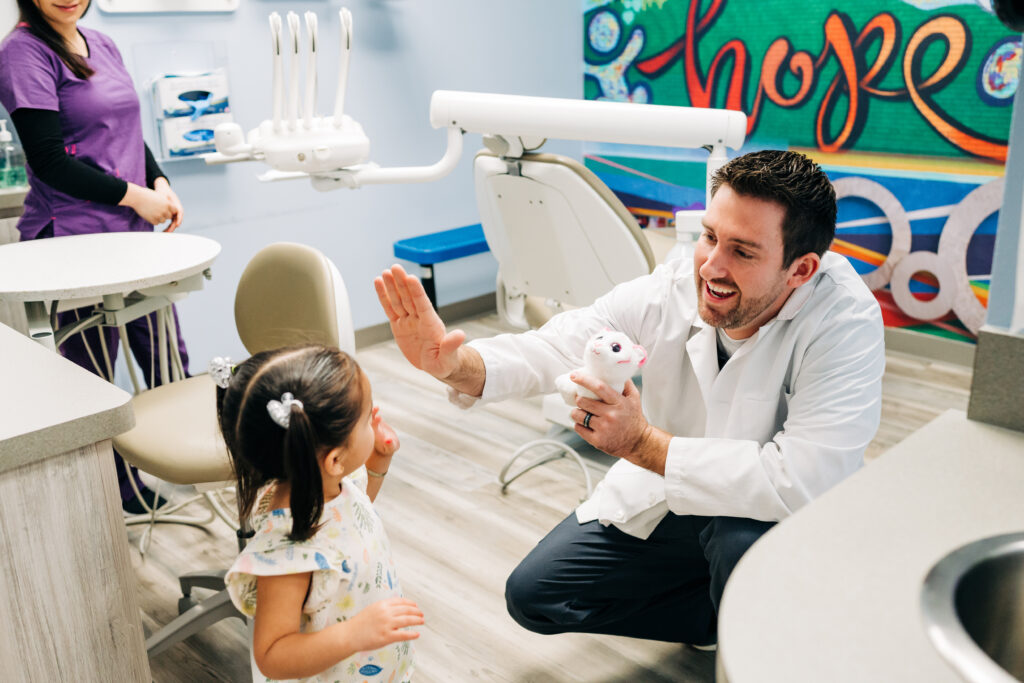 Never Stop Honing Your Dental Skills
One of the key skills needed to be a dentist is the love of learning. You will continue learning throughout your career. While you may see graduation as the end of your education, the first two years in the field will provide more learning opportunities than you gained during clinicals. In fact, some new doctors choose to put off starting work in favor of advanced dental training. However, learning is an integral part of dentistry that always continues.
Dental technology is constantly evolving, and new techniques frequently come to the surface. You must learn to incorporate new instruments and methods into your daily practice to stay competitive. This is part of the reason Continuing Education (CE) credits are required to maintain your license. The cutting-edge knowledge you graduated with may become outdated before you know it, so be ready to be a lifelong learner.
Fortunately, CDP supports our dentists' learning by facilitating CE hours and sometimes even offering financial support for new skills. Schedule a call with a Hiring Manager to learn more about improving your skills as a dentist at CDP!