Lifestyle and Compensation Guide
|
In this guide, you'll learn more about your dental career options, lifestyle factors, and compensation so you can find the perfect practice fit. Included is The Dentist Compensation Worksheet created by dentists for dentists.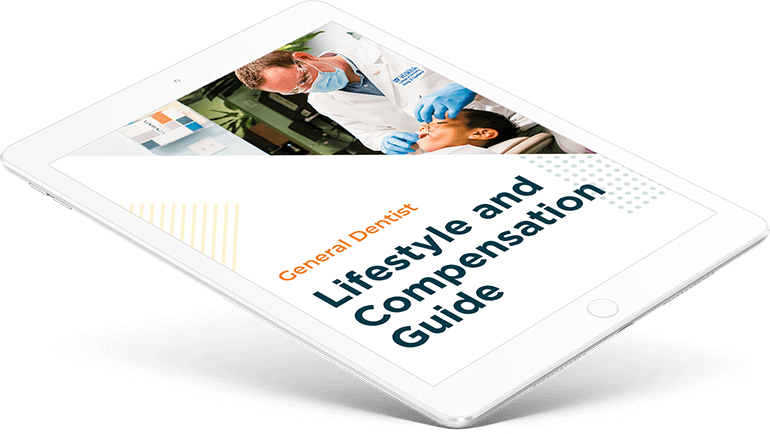 Learn what your successful dental career can look like.
Lifestyle - For dentists today, it may seem like there are only two career paths: - &nbsp Grind it out daily until it's time for someone else to retire and finally let you step up. - &nbsp Partner with Corporate Dental and wave goodbye to your individuality and autonomy. &nbsp Dive into a better option that is right for you!
Compensation - There's more to life and dentistry than money, but serving your community, growing your skills, and making a difference are only possible when partnered with financial success. Download the ebook to access compensation estimation tools and discover your earning potential.