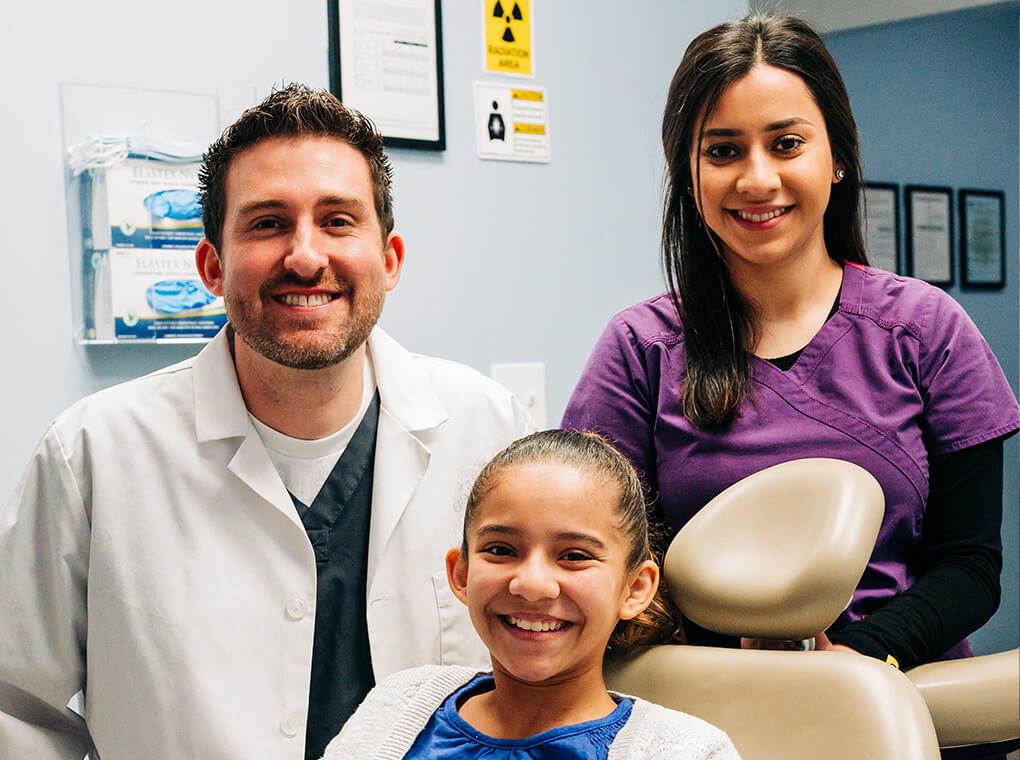 Whether you're a recent dental school graduate or an experienced doc looking for a change, considering a DSO can offer amazing potential in your career trajectory. What is a DSO, exactly? And what makes a DSO a great way to start your career?
What Is a DSO?
A Dental Support Organization (DSO) is a business that partners with dentists to provide administrative support for a dental practice. The DSO takes care of payroll, equipment maintenance, ordering supplies, managing finances, and all the other things that can distract a dentist from what they do best: caring for patients.

We've gone into detail about the dental support organization business model previously, but the basic idea is that a well-run DSO is here to help dentists achieve their highest potential as clinicians. While corporate dental practices can technically fall under the umbrella term of DSO, Community Dental Partners takes a different approach to dental care. We believe in putting the patient first, which means helping dentists jumpstart their careers to provide first-rate care right from the beginning.
The Key Benefit of Starting Your Career with a DSO: Support
How can working with a DSO like CDP help you care for patients? In a word, support. Recent dental school graduates initially need support while gaining confidence, growing their skills, and learning the ropes. That's why we have organized our entire philosophy around providing a supportive environment where dental practitioners can grow throughout their careers.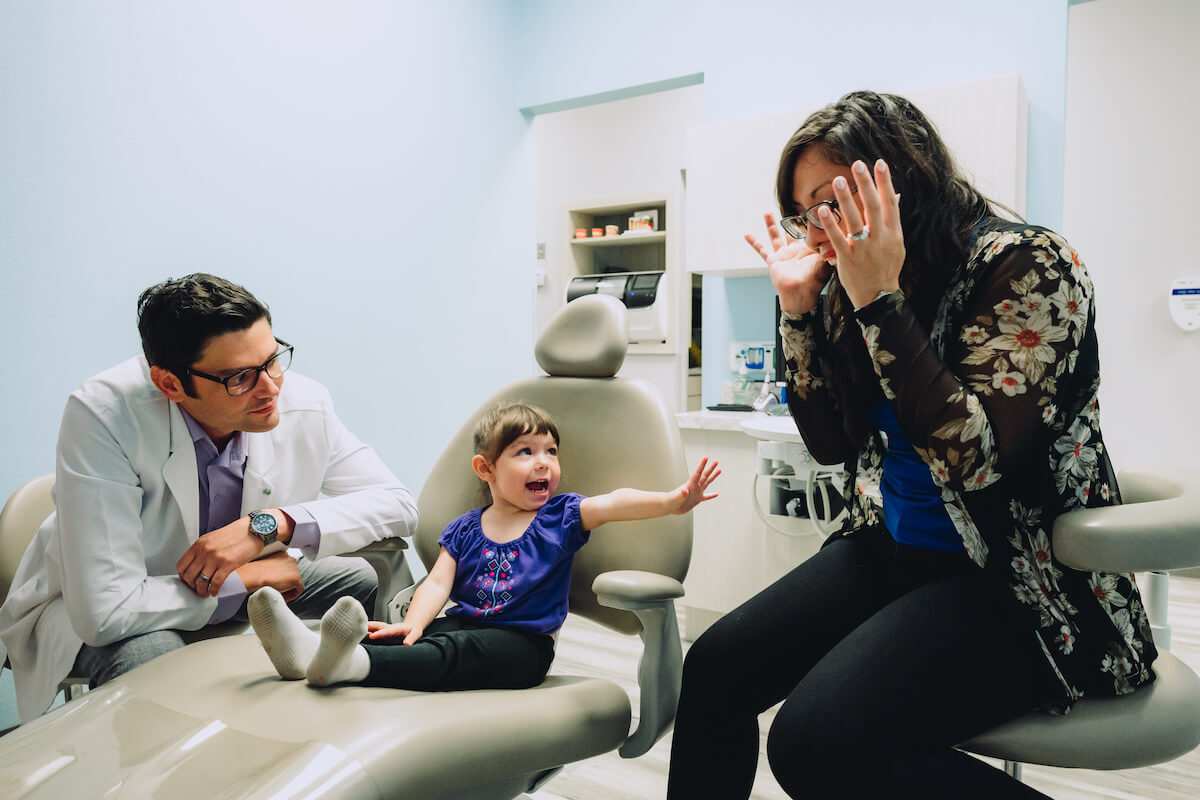 Support from Mentors
Mentorship makes all the difference to new dentists. Guidance from an experienced doctor allows recent grads to move through those awkward first steps with confidence and pushes them to achieve more than they may think possible in their first year. Beyond observational learning and side-by-side treatment experience, a great mentor can help you cope with the sometimes overwhelming emotions of working as a dentist. Your mentor can help you navigate high-anxiety patients and learn to work well with your team. 
It's not impossible to find a great mentor outside the DSO setting. Many associates working for a private practice may start their careers with a wonderful mentor at their side. However, even the most enthusiastic dentists may lack time to sit with you through your first few procedures and may not have any experience as a mentor. Mentorship programs like ours are one of the many reasons a DSO can be a great place to start your career.
On-the-Job Learning with Full Support
As with any job, your first months may bring a steep learning curve. In your first adventure into dentistry outside the dental school setting, this learning curve can leave you feeling insecure. It's essential that on-the-job learning in dentistry is done with the full support of an entire team, from your dentist mentor to your assistants, hygienists, and office managers.
As important as this support is for you, it's essential for your patients. Even experienced dentists will have a tooth fracture during what was supposed to be a simple filling. The difference is that experience teaches you what to do and how to best handle that situation. Without a great mentor and a dynamic team behind you, those learning experiences come at the expense of your patients. Being able to trust your support team not only benefits you as a newcomer. It's also one of the ways CDP guarantees the best possible care for our patients.
Administrative Support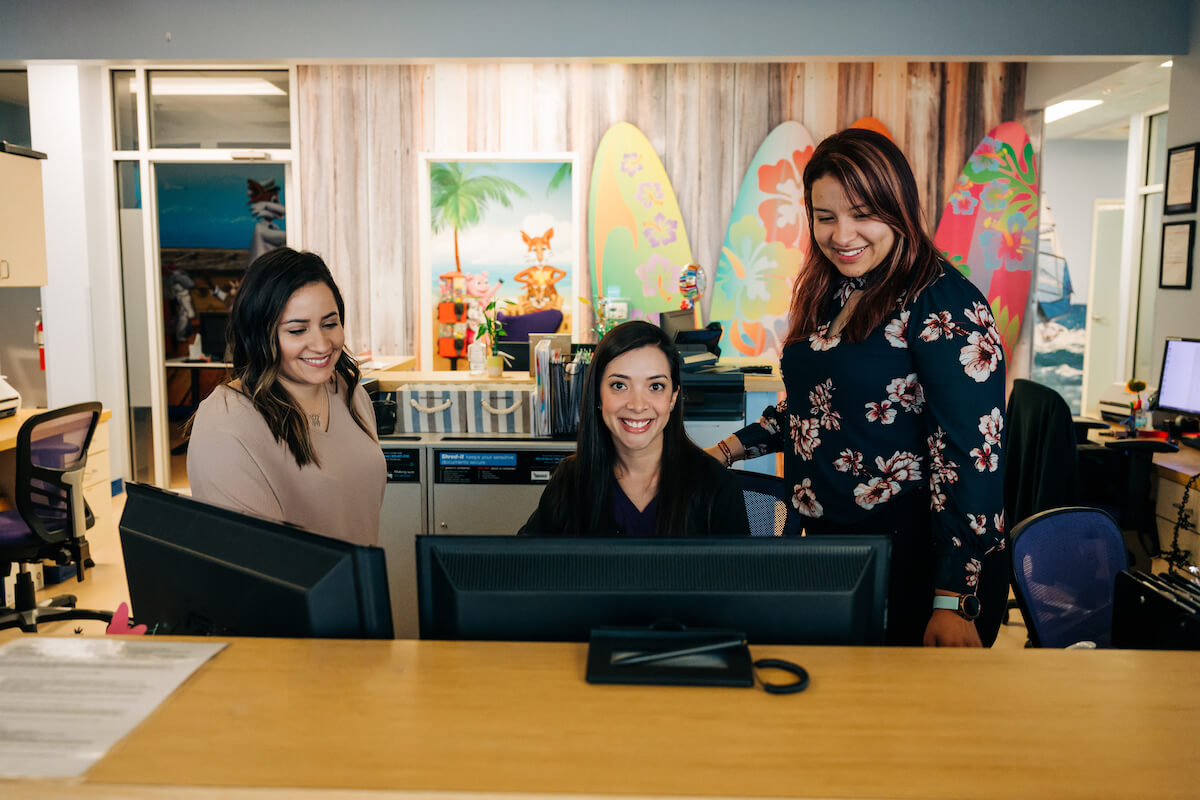 The whole point of a DSO is, well, support! A DSO should support its dentists in their mission to focus on patient care. As great as private practice can be, going into business for yourself brings many concerns that can pull focus away from your patients and drive you up a wall. After all, you didn't go to school for business management.
Look at it this way: great general dentists know when to refer to a specialist. The administrative support team at a good DSO are specialists in the business end of running a dental practice. Why put yourself in a position to wear all the hats when you've only got one head?
The Brass Tacks: Starting Your Career with a DSO Makes Financial Sense
Student loan costs have skyrocketed in the past decade, and that trend shows no sign of stopping. Today's dentists graduate with a heavier student loan burden than any generation of dentists before them. That's why starting your career with the least risk and highest reward you can find is important.
Great Pay and Benefits with No Financial Risk
Starting your own practice may seem like the brass ring everyone wants. But practice ownership means purchasing or leasing space, buying equipment, paying to maintain that equipment, covering payroll, keeping the lights on, et cetera, et cetera. In short, it can be a substantial financial risk. At the beginning of your career, with no experience behind you and no patient roster ready to fill appointments as soon as you open your doors, you may need more preparation to go into business.
On the other hand, signing on with a DSO like CDP means you get excellent pay and benefits with no financial risks. It's a great way to start your career and grow your skills in an environment that sets you up for success. With this firm foundation, you can confidently move into your career and enjoy great pay while you're at it!

Skip Post-Doc Training Programs; Start with a Salary
If you follow our blog, you would have seen our recent post as to whether you should consider post-doctoral training programs or opt for on-the-job learning. As we mentioned before, working for a practice with great mentorship and support gives you the best of both worlds. You can learn effectively on the job while earning a great salary.
Most graduates these days really cannot afford the extra year or two in limbo, not quite starting their career but not quite still in dental school either. Depending on your loan type, you may be able to defer repayments for about six months after you graduate. Make sure you can afford those payments as soon as they come due!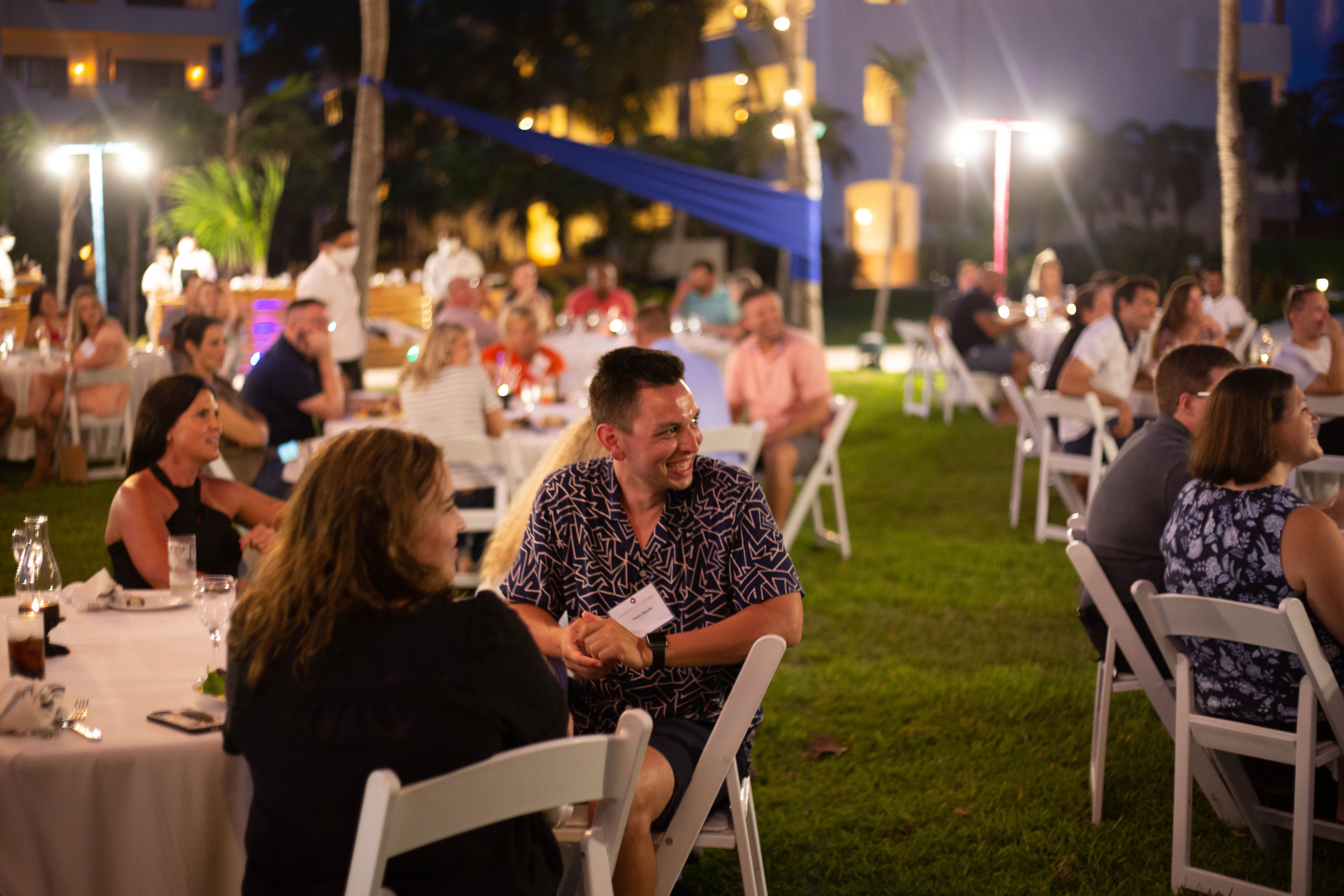 Find Your Stride with a Healthy Work-Life Balance
Beyond the competitive salary, great benefits, administrative support, mentorship programs, and so on, there is one more major perk to starting your career with an amazing DSO: work-life balance. Achieving a healthy work-life balance is one of our key pillars here at CDP and something we take very seriously. As a new dentist, becoming overwhelmed and burnt out can be easy. Burnout is about the worst thing that can happen to a new dentist. It can suck the joy out of a profoundly rewarding career.

That's why it is so vital to start your career with a practice that piques your enthusiasm and keeps you energized. Working with Community Dental Partners means working with a team that understands the value of your time. We know you will be working to find a balance between your work life and your family's needs. The healthier your life is outside of work, the more effective you will become in your career.

However, finding that balance can be hard on your own. That's why having an entire team behind you is a great way to start your dentistry career. Schedule a call with a Hiring Manager to learn more about starting your career at a great DSO like CDP!