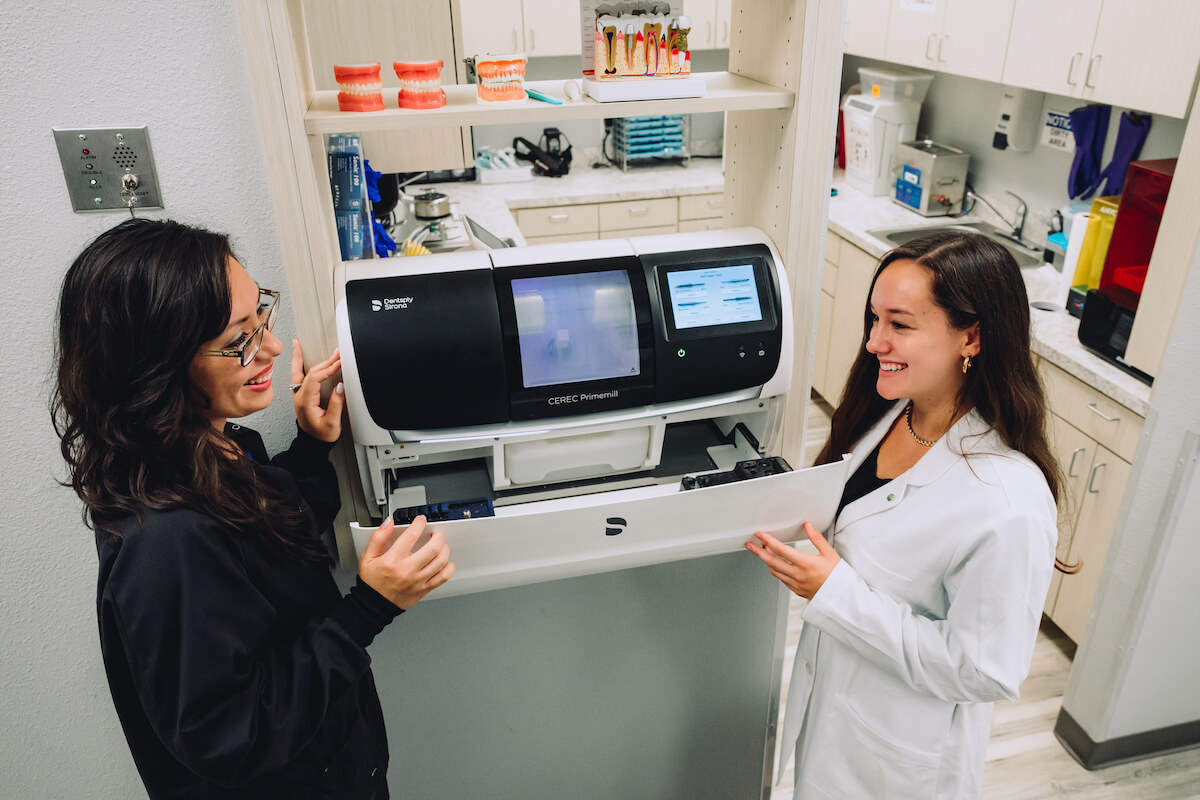 A good mentor can make the difference between a successful first year of practice and feeling like you're floundering. That's why Community Dental Partners makes mentorships one of the cornerstones of our mission. Incoming doctors feel supported and less stressed through our mentorship in dentistry approach. They also usually surprise themselves with how much they learn in their first years of practice!
Mentorship Can Help You Avoid the First-Year Crash
Whether it is your first year of practicing dentistry or the first year after a switch to a new practice, you will likely face a learning curve when adjusting to the routines and protocols of your new working environment. Especially for practitioners new to the field, this learning curve can be steep. Feeling uncertain about your treatment planning, stressed about time management, and insecure about your technique can wear you down. Many dentists question their career paths in their first years of practice. Practical guidance from a dedicated mentor is an easy way to avoid these first-year pitfalls.
A mentor is an experienced practitioner who is driven to help others improve and grow in their practice. Mentors offer wisdom gained through experience. While your dental school instructors worked hard to educate you in all the essentials, there are some aspects of dentistry you just can't learn in a classroom setting. That's where your mentor comes in.
Your mentor can tailor their advice to specific experiences as you encounter them. Most dental clinicians need help juggling multiple cases and staying on schedule. Not just dentists but hygienists and assistants also need help with this. Time management in a dental setting can be one of the most overwhelming things to learn. The good news is a support system is there to help you identify appropriate moments for task-switching and ways to find flow in your workday.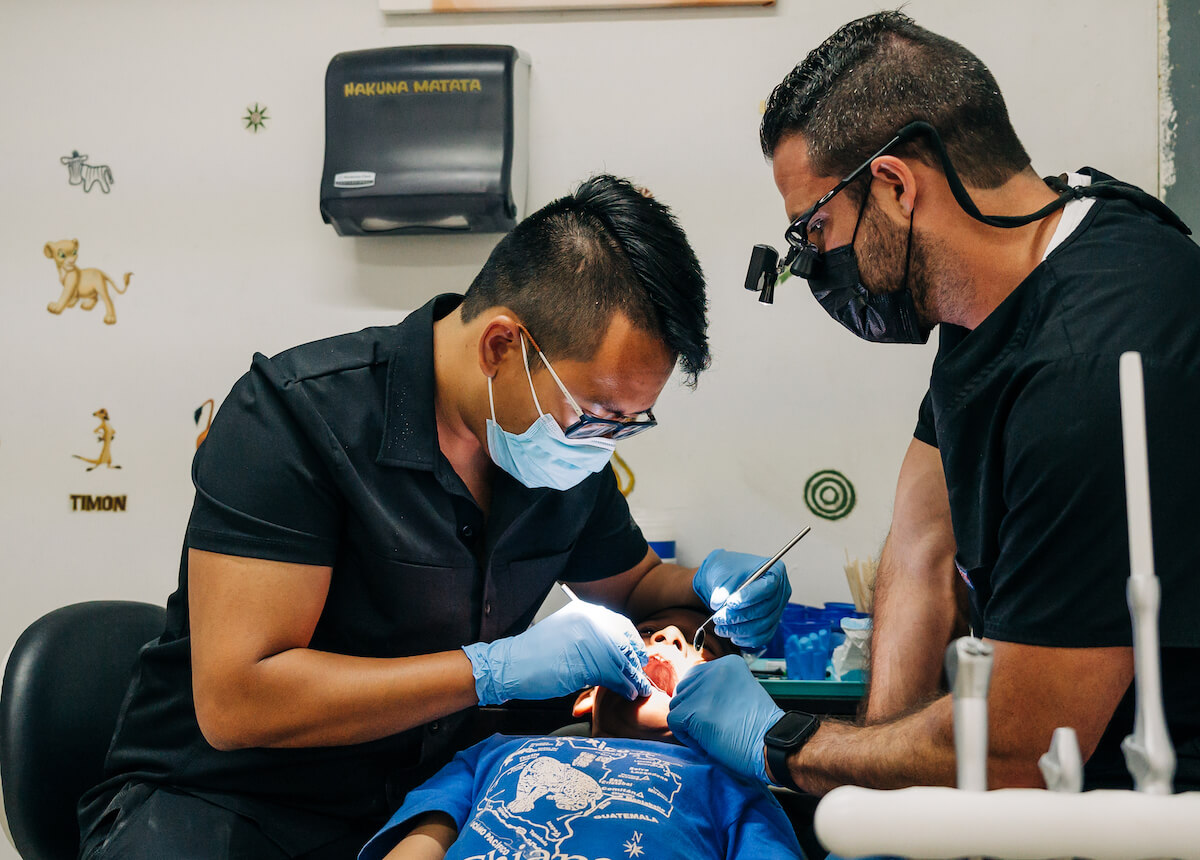 What Makes a Good Mentor?
While mentors should be experienced, not all experienced dentists make good mentors. Mentorship in dentistry takes more than just knowing how to get great margins on a crown prep. CDP mentor and clinician, Dr. Donald Lanning is an excellent example of what makes a truly great dental mentor. His passion for helping others grow in their career extends beyond just dentists! "I love mentoring and assisting not just doctors but the practice staff, too," he says.
As a previous blog post discussed, communication is vital to all aspects of a good dental practice. This is especially true when it comes to mentorship. An effective mentor must be a great communicator. They should also be able to adjust their communication style to match their mentee. A great mentorship match means the partnership "clicks." Some people need copious, specific details to truly understand the concept. Some others do better when information comes with some humor. If you can find a mentor who gels with your preferred communication style, you may find it easier to approach them with questions and be more receptive to their guidance.
A mentor is also not a babysitter. They're not just there to hold your hand when things get tough. In fact, the best mentors are great at assessing your strengths and setting up constructive challenges to bolster your weaknesses. A mentor should ideally help you feel a little braver about doing intimidating things that you may otherwise try to avoid. The best moments in mentorship come from the surge of accomplishment you will feel when you overcome a challenge together.
How to Find Your Best Mentorship Match
There are plenty of ways to start looking for your mentor. Here are a few hints on where to begin your search:
Talk to successful dentists in your area.
Search the ADA website for their directory of dental societies.
Ask family and friends if you might get along well with their dentist.
Contact your local dental society; they might offer formal mentoring programs.


As you search, remember that a good mentor will have your best interest at heart. Not every dentist will be open to becoming a mentor, so try not to take it personally if they say no! Even if they say yes, remember that they might not be your best match, and it's okay to keep looking.
Community Dental Partners Matches Incoming Dentists with Excellent Mentors
Undoubtedly, cultivating excellent dentist mentors is one of the ways Community Dental Partners stands apart from other practices. We match each mentee with dentists with the passion and drive to connect with incoming team members and help enhance their experience and grow their skills.
When you join the CDP team, you will be partnered with a mentor. Your dentist mentor will help acclimate you to the routines and expectations of working in our clinical setting and help you take on challenges head-on with plenty of support. They will give constructive feedback in areas where you can improve your technique and treatment modalities and deepen your faith in your skills.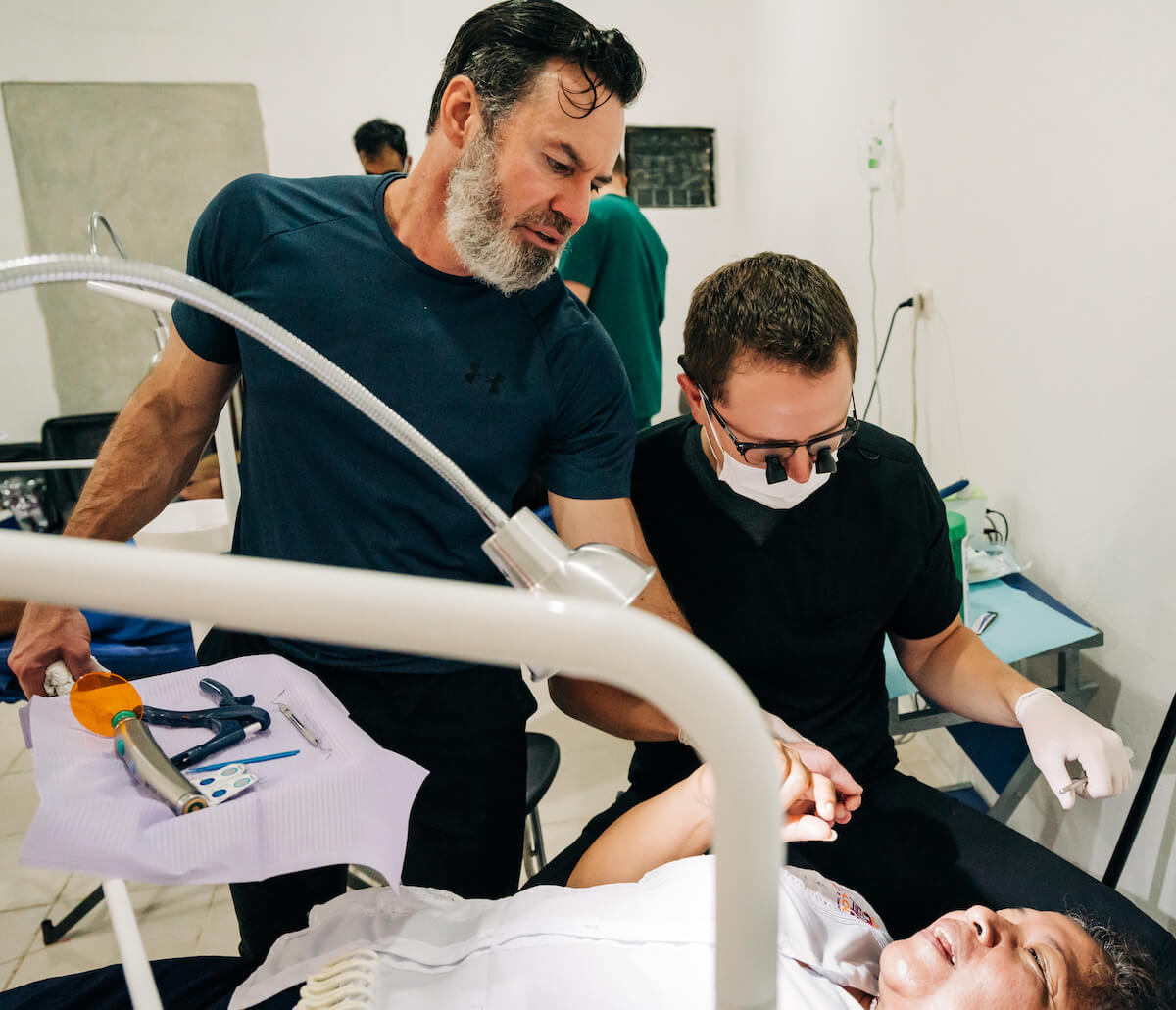 How to Get the Most Out of Mentorship in Dentistry
Mentorship is a two-way street. Just as there are more or less effective mentors, there are mentees who get the most out of the partnership and those who don't.
Here are 5 tips for successful mentorship:
Be Open to Feedback. A great mentee must be humble and open to the advice of their mentor. That may mean setting your ego aside and making yourself available to constructive criticism. When it comes down to it, all dentists make mistakes. Even the most experienced dentist will need to remember a hygiene exam sometimes! Practicing being receptive to feedback will not only help you get the most out of your mentorship, but it will also help you become a more effective team leader. After all, being open to feedback from your team is essential for a healthy practice!
Set Clear Goals and Share Them with Your Mentor. What do you hope to get out of your relationship with your mentor? They may have other objectives in mind for you. That's why it's best practice to have a sit-down early in the process and share your goals with each other. By ensuring you're aligned, you are more likely to get the most out of it!
Build a Consistent Meeting Schedule. Checking in regularly with your mentor, preferably on a set schedule, will ensure that everything runs smoothly. Regular mentor meetings also prevent topics for discussion from piling up. Think about different communication channels to fit your schedules. Sending a text or audio message, making a quick call, video chatting, or having a short meeting can help you feel supported in real-time.
Prepare Questions for Your Mentor. When you make those regular check-ins, be sure to come prepared. A lot can happen between meetings with your mentor, so it may be a good idea to jot down some notes in your phone or notebook at the end of each workday. This continuous reflection will become an excellent source for self-assessment, allow you to identify recurring issues, and prepare for effective talks with your mentor.
Observe and Be Observed. Observation goes both ways! Just as much as shadowing and observing your dentist mentor will enrich your practice, being observed by your mentor is also essential to the process. Fortunately, observation and side-by-side practice are part of the CDP dentist mentoring program. We make your mentorship easy from start to finish!
Mentorship Wrap Up
Mentorship is a cornerstone of your dental career advancement. An experienced guide will open doors and enhance your skills like nothing else. That's why Community Dental Partners makes mentorship one of the key pillars of our mission. Schedule a call with a Hiring Manager today so you can start on a path toward a great career with our team of mentors behind you from the beginning!