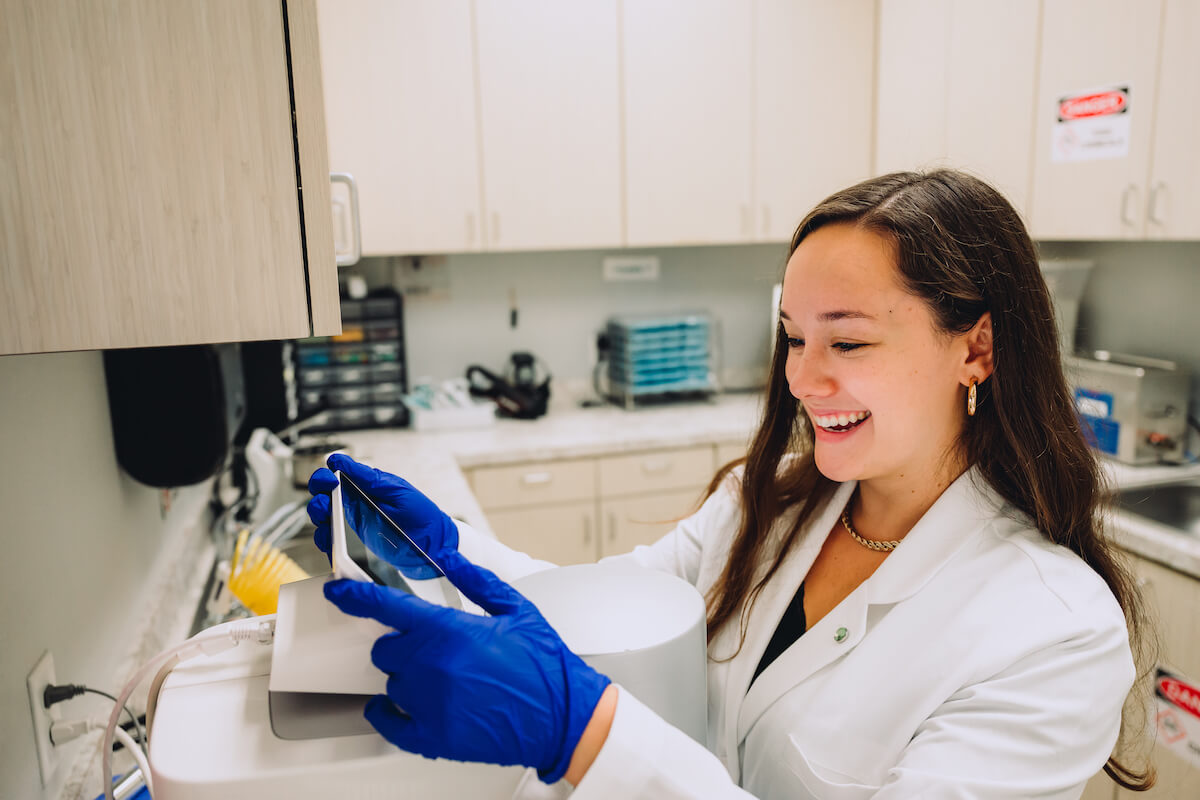 Whether you're a 4th-year dental student trying to get your ducks in a row before boards or a recent grad ready to take on your next chapter in life, you'll want to make sure you're prepared for life after dental school. Dental school can be one of the most exhausting and enriching experiences. The transition out of school and into "real" working life can likewise be both intimidating and thrilling. No matter where your path leads, you'll want to be sure you're prepared to jumpstart your dental career.
Become a Better Dentist, Fast
The key to jumpstarting your career is to enter your first job fully aware of the challenges you will face and the steps you can take to manage them. Every new job has a learning curve. It can take months or even years to feel fully competent and confident in your new skills. While many of you may leave dental school feeling confident in your abilities, be ready for a few rude awakenings in your first year as a new dentist.
Time Management
Learning time management in the dental office environment will likely dominate your mental bandwidth when you start working. This is true for every dental clinician, including assistants, hygienists, and doctors. The shift from the pace in school to the real-world working pace is a big one. It can be daunting. Go into your new career understanding that you will very likely live behind schedule for the first several weeks and actively look for ways to work with better efficiency. This is one area where Community Dental Partners really shines. Our onboarding process and support structure ensures that you'll hit the ground running and find your pace in no time.
There are plenty of ways to manage your time. Try breaking down your procedures into smaller increments. Rather than thinking, "I have to have this crown done in an hour," set smaller benchmarks within the procedure. Have anesthetic administered and working within the first ten minutes of the appointment. Complete your prep by minute 30 at the latest, and so on. As you work and get to know your team better, you'll also start to get a better sense of what tasks you can delegate to your assistant, which can help your efficiency as well.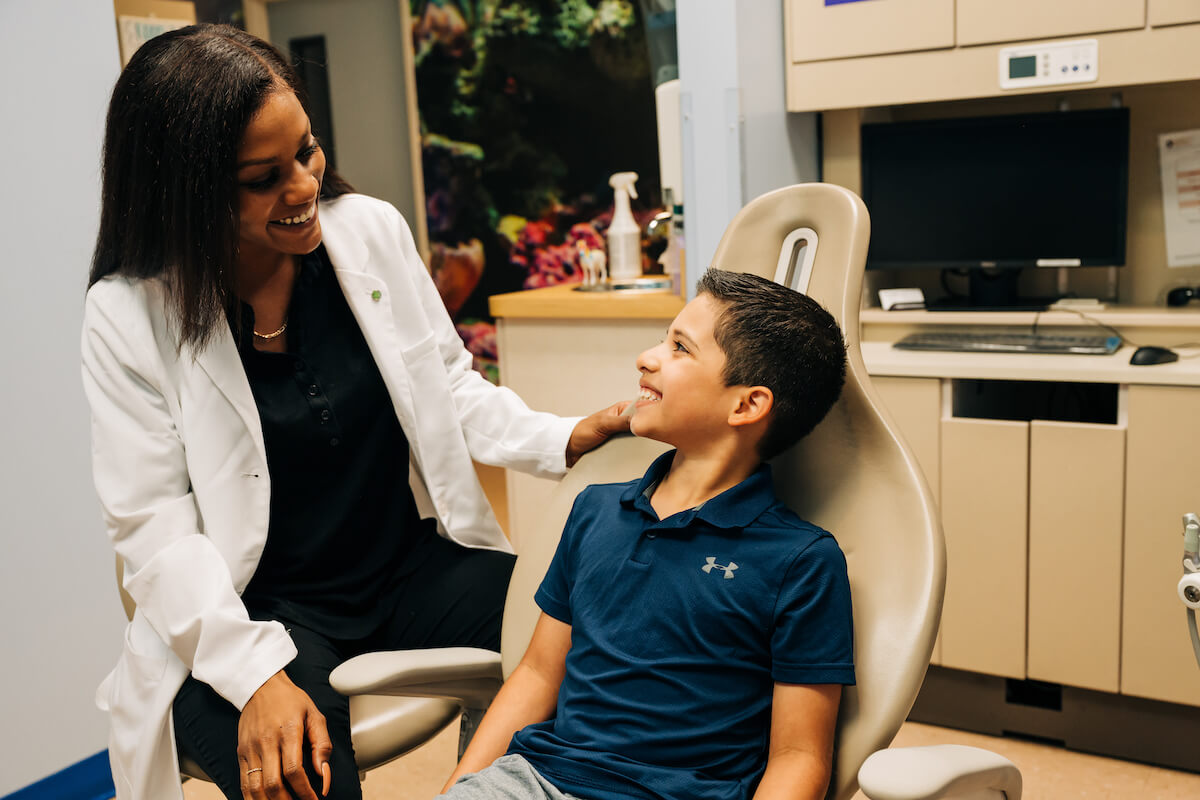 Also, remember that learning great efficiency may also mean better pay. Depending on your dentist compensation model, more production usually means more profitability. So it is in your best interest to actively seek solutions to working quickly. Every extra unit of time spent on one procedure means one less patient you'll be able to serve that day.
But let's be clear: you should never sacrifice quality for speed. The end result of your restorative work will hopefully last years. Rushing can result in poor technique, and poorly completed treatments fail. You are here to provide your patients with solid dental work. Over time, you will be able to find a state of flow in your work. It will feel almost second nature to do great fillings while staying on schedule.
Stress Management
Struggling to stay on schedule sounds stressful enough on its own. You'll also be adjusting to a new lifestyle, finding your place among new coworkers, and perhaps adjusting to the reality of your new working environment. You'll need to manage patients with dental anxiety who may act rudely or lash out, as well as navigate tense conversations when you're giving them bad news. All of this can add up to some big-time stress. Emotions can run high in the dental environment, and you'll need some solid strategies to keep a cool head. Remember that building great connections with your coworkers and patients will help reduce friction and make your days run smoothly.
Hopefully, you'll be working somewhere with great support built-in. Team loyalty and respect can make all the difference in how your team manages stress at work. That's why the CDP philosophy emphasizes this as one of our main practice pillars. You'll have to develop an effective working relationship with your team, which sometimes means voicing what's not working for you. Be sure to do this respectfully and without judgment so everyone can find the best protocols while maintaining good relationships.

Stress management also means investing in positive experiences outside of work. Be sure you're using your free time in ways that will destress and energize you. A great work-life balance is possible for dentists, but it may take some planning and effort.
Stay Open to Feedback
Part of improving as a clinician will require you to be open to feedback. It's very hard to improve if you never know what's not working! Managing your time and stress will be much easier if you're willing to hear critiques and stay open to suggestions. This is one of the major factors that determines what you will gain from mentorship. Every new dentist at CDP will be matched with a mentor. Your mentor is there to guide you and help you navigate difficult situations.
Identify Long-Term Goals and Proceed Accordingly
Do you know your long-term goals in your dental career beyond just getting a job as a dentist? Sometimes landing this position feels like the ultimate destination in this industry. But have you sat down and really thought about what your ideal life looks like in this job? What kind of time off do you want? What will you do with that time? Do you want to own a practice, or do you prefer the lower stress of working as an associate? Where would you like to live, and when do you hope to retire? Identifying your long-term goals early can help keep you on an enriching path to success.
Where Do You Want Your Dental Career to Take You?
Have you looked at all the options your dental degree opens for you? While most grads assume life after dental school means clinical practice, there are plenty of other options you can consider. You could go into dental research, develop new techniques and technologies, teach dentistry, or even work as a dental health policymaker. Any of these options likely require an active license and a few years of experience in clinical dentistry, however. Take time to consider where you may want to land ten or fifteen years in the future.
If you're interested in owning your own practice, aim for a position that can help you get there! Working as an associate for a private practice may provide the option to buy it when the dentist owner retires. However, that can leave you with a long wait before you accomplish your ultimate goal.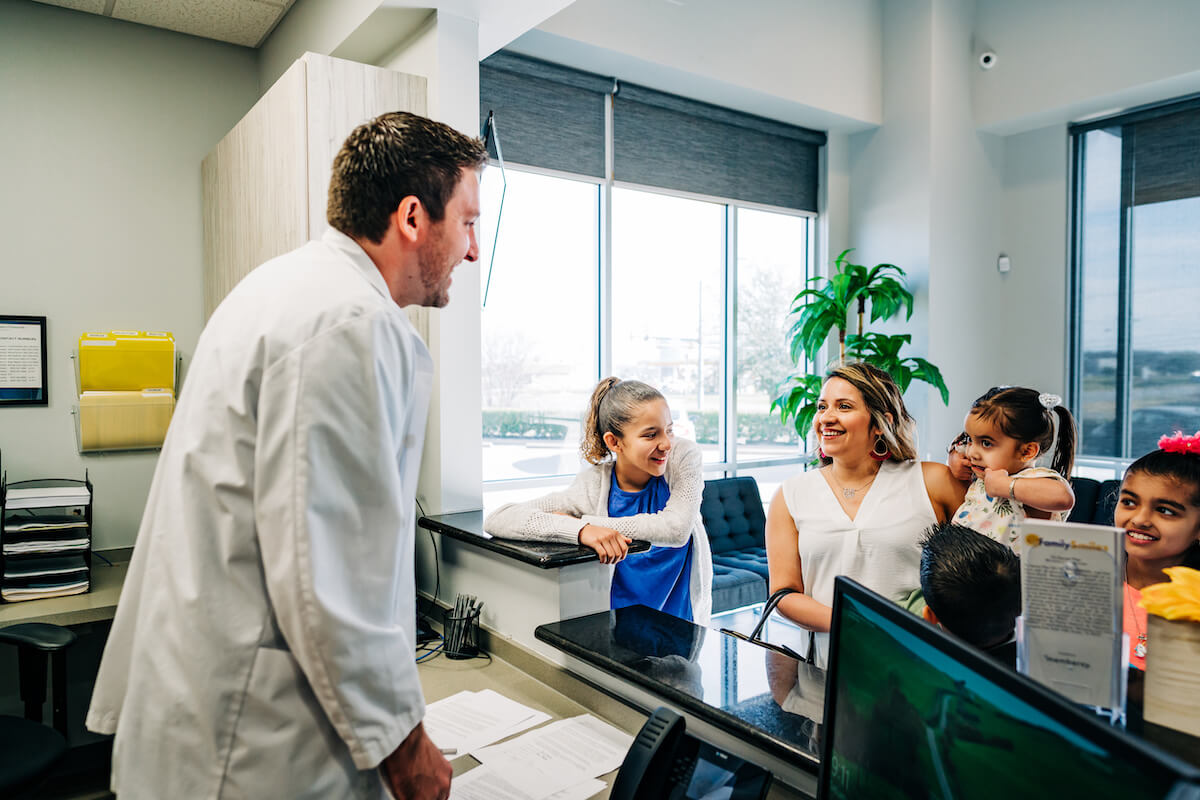 On the other hand, working with a DSO can prepare you for practice ownership quickly. If you're considering a group practice or DSO, be sure to pick one with a practice ownership track. CDP's dental practice ownership track gives you the benefit of a low-risk entry into your career. Additionally, it then equips you with greater purchasing power and support when you're ready to launch.
Continue Education vs. Going into Practice
There are always options to prolong your education with training programs like AEGD or GPR, which we've discussed previously. However, if you're ready to jumpstart your career, you can find all the support and guidance you'll need to make the best possible beginning right here at CDP. You'll have plenty of opportunities to learn on the job with our mentorship and training programs, plus all the advantages of continuing your education throughout your career. The way we see it, there are things you just can't learn in a school environment, and you may as well earn a great paycheck while getting your feet wet! Schedule a call with a Recruiting Manager to learn more about what you can expect from life after dental school.