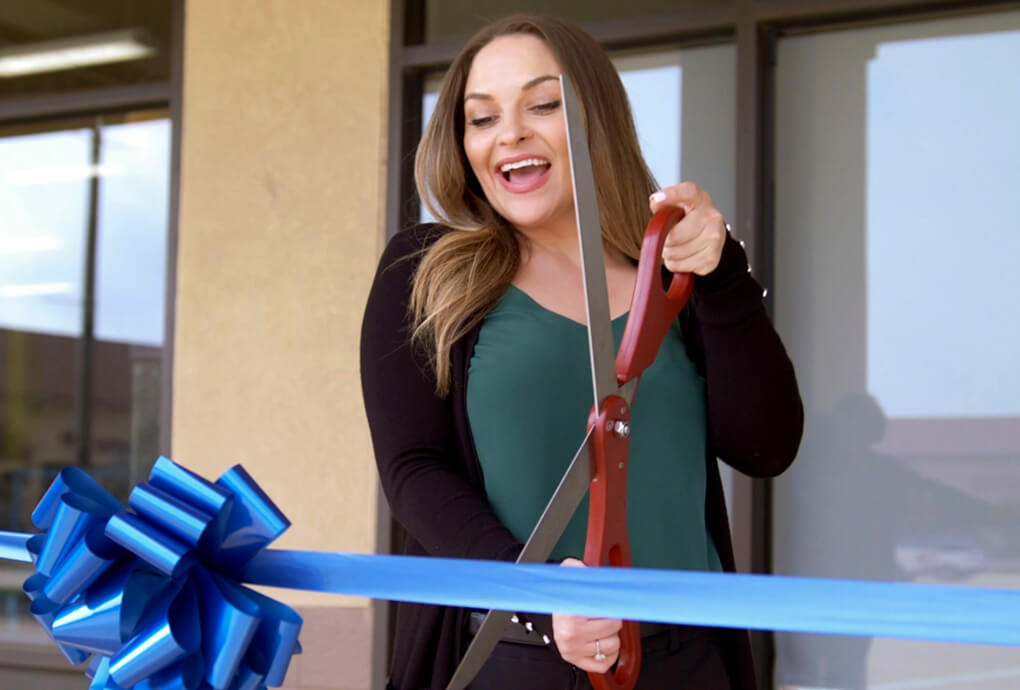 Dental practice ownership is the ultimate career goal for many dentists, but getting there can be complicated. Especially early in your career, taking the plunge into practice ownership can be a high-risk venture, so working as an associate or employee for an existing practice for a while is a given. There is a choice: dental practice ownership or DSO. Why not get the best of both worlds? Dental Service Organizations can support your path to dental office ownership!
The Key Benefit of a DSO Ownership Track: Financial Backing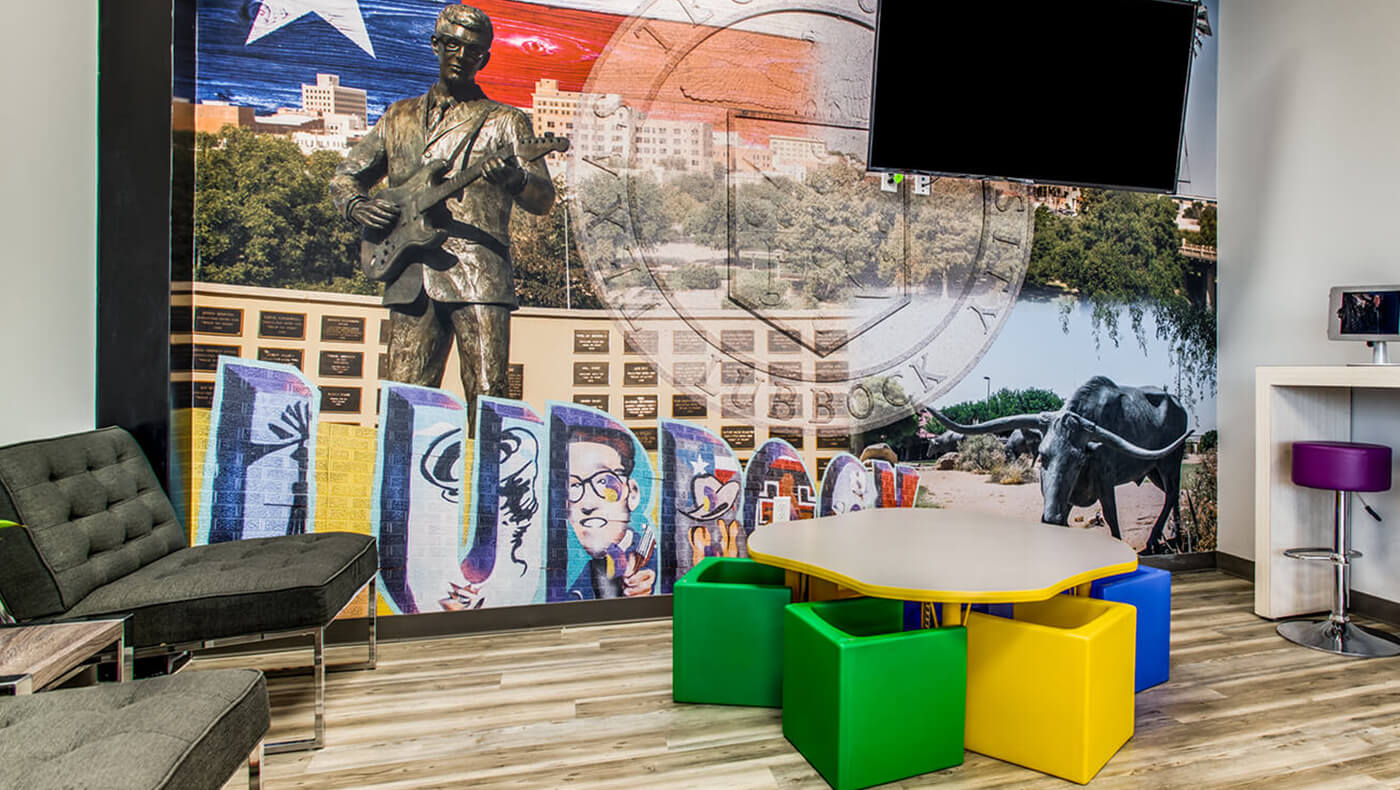 Going into business on your own requires taking a financial risk, regardless of the industry. However, dentistry comes with an exceptionally high financial burden. Opening a welcoming practice with great ambiance and decent equipment may run you well over $500,000. Even if you can handle that financial risk, will you be able to secure sufficient business loans to do it? If your student loans are already high, you may face many hurdles to opening a new office.

One main benefit of partnering with a DSO like Community Dental Partners is that your financial risk along the road to dental practice ownership will be far less. For starters, because we open multiple offices and have existing relationships with builders and dental suppliers, we have secured long-term deals that mean we pay less for the same materials. That means we can open a gorgeous, welcoming office with the absolute best in systems, supplies, and technology for far less than a solo dentist.
DSO Dental Practice Ownership: Potential to Hit the Ground Running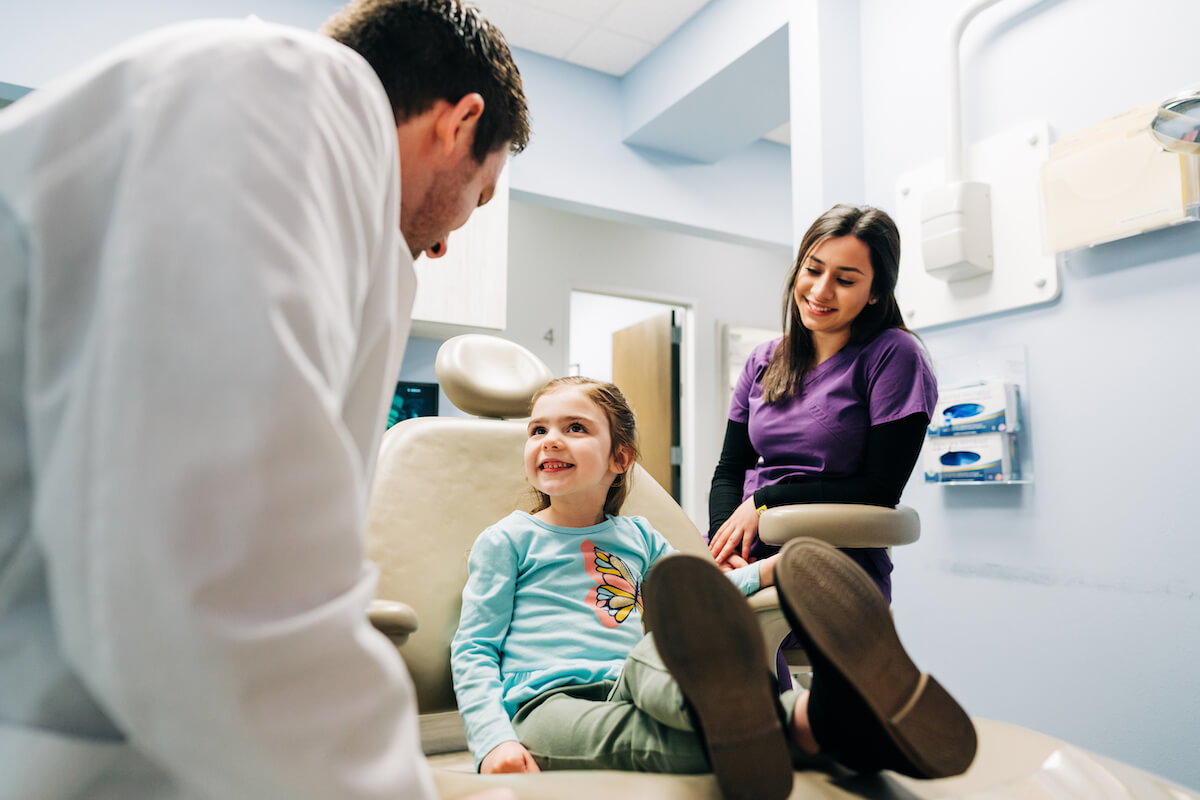 Opening a practice on your own not only means taking on more financial risk. It also means finding patients to fill those chairs you just paid for! That means navigating the sometimes sticky legal requirements, hoping there is a good pool of patients needing and wanting dental care in your area, and sometimes navigating the emotions of an empty schedule.

Another fantastic benefit of the DSO ownership track is that your practice is guaranteed to hit the ground running. You'll receive much-needed guidance as to where your skills are most needed. We want to help increase dental care access for patients eagerly waiting for an amazing doctor like you. We will help get you there!

With brand recognition already built in, you'll find drawing from that patient pool much more manageable. Building trust as a newcomer to the dental industry can be difficult. Even if you have years of experience, if your potential patients are unfamiliar with your name, it can take time to gain that trust. By growing with CDP, you'll take advantage of already trusted brands with a track record of exceptional patient care. That goes a long way.

Our administrative support also means you will have advertising and patient outreach experts helping you establish your business. As a medical practice, there are additional laws dictating what you're allowed to do to promote your office. These laws can vary from place to place, and no one wants the surprise of running afoul of regulations. Owning a practice with DSO support means you can relax knowing your office has compelling—and legal—advertising to attract your patients.
A DSO Dental Practice Ownership Track Means Administrative Expertise Built In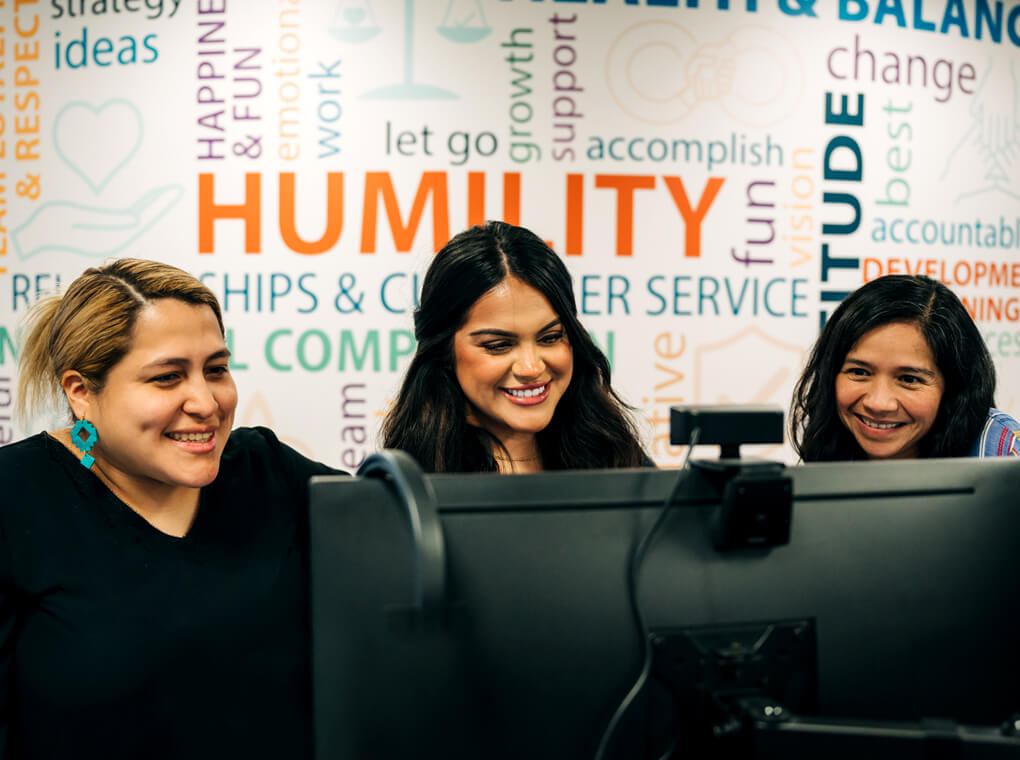 Beyond advertising and reaching out to potential patients, taking on an ownership track with DSO support means skipping a potentially unpleasant learning curve in business administration. You may have spent the first several months or even a couple of years of your career honing your clinical skills. Once you've established yourself as a clinician and feel ready to plunge into dental practice ownership, many dentists experience the rude awakening of starting over as a complete novice on the business side.
Going it alone, you'll have to learn how to run payroll, know the legal requirements for labeling your outgoing biohazardous waste, and effectively delegate ordering supplies. A million seemingly small concerns can derail your work if not handled appropriately. Just like learning dentistry, you will also make mistakes on the business side. Each misstep can only mean thousands of dollars in potential losses this time.
As we see it, the whole point of a DSO is to relieve you of the tornado of business administration so you can focus on providing the best possible care for your patients. By delegating administrative tasks to experts specializing in these areas, you'll enjoy better focus on the clinical side. You can rest easy knowing the business is in the best possible hands. You don't have to do it all yourself!
Consider Carefully Before Signing on with a DSO
Not all DSOs offer an ownership track, so as you consider your options, look carefully at your personal goals and examine whether the DSO's ownership track aligns with them. For example, most DSOs will require you to work as an employee with them for a certain amount of time to establish a proven track record before they will support you in opening your practice. Be sure that timeline aligns with what you have in mind.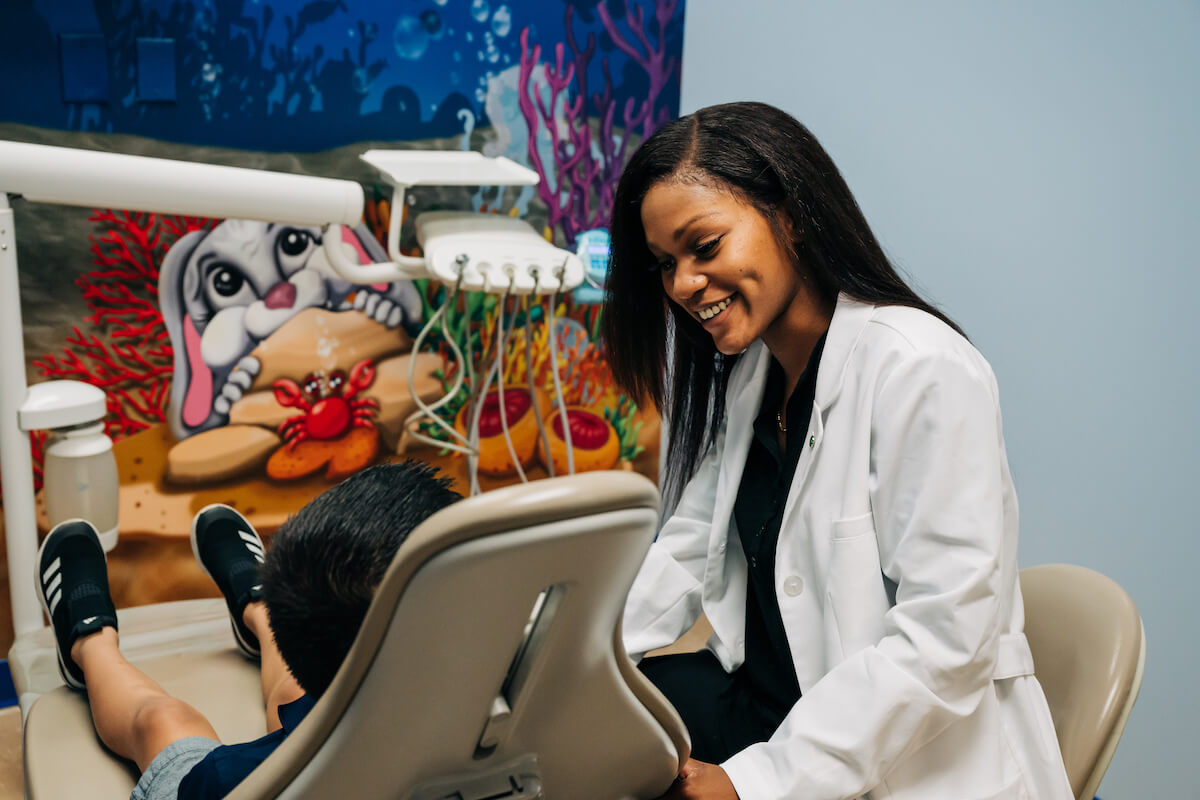 Working as an employee for a while will not only allow the organization to evaluate your skills as a clinician but also allow you to ensure the DSO is a good fit for you.
Does their philosophy of patient care align with yours? 
Do the practices provide a level of care you can feel proud of? 


Here at Community Dental Partners, we have worked to intentionally create a culture we feel passionately about. Be sure to work with a DSO that supports a practice you are proud of!
As you consider a DSO, get precise information about how they support dentists in their journey toward practice ownership. A few questions you should ask:
What are the financial requirements? 
How much flexibility will you have as a practice owner? 
What level of support will they provide for you? 


Remember, you should stay flexible about the location of your practice. Review extensive information on where your practice will be most profitable. Speak with other practice owners within the organization to gauge their experience opening a practice with the support of the DSO in question.
Allowing Community Dental Partners to care for your business will allow you to achieve a better balance in your life. By relieving some of the financial and administrative pressure of management, we set you up to achieve your highest potential. Schedule a call with a Hiring Manager to learn more about the path to dental practice ownership with CDP!