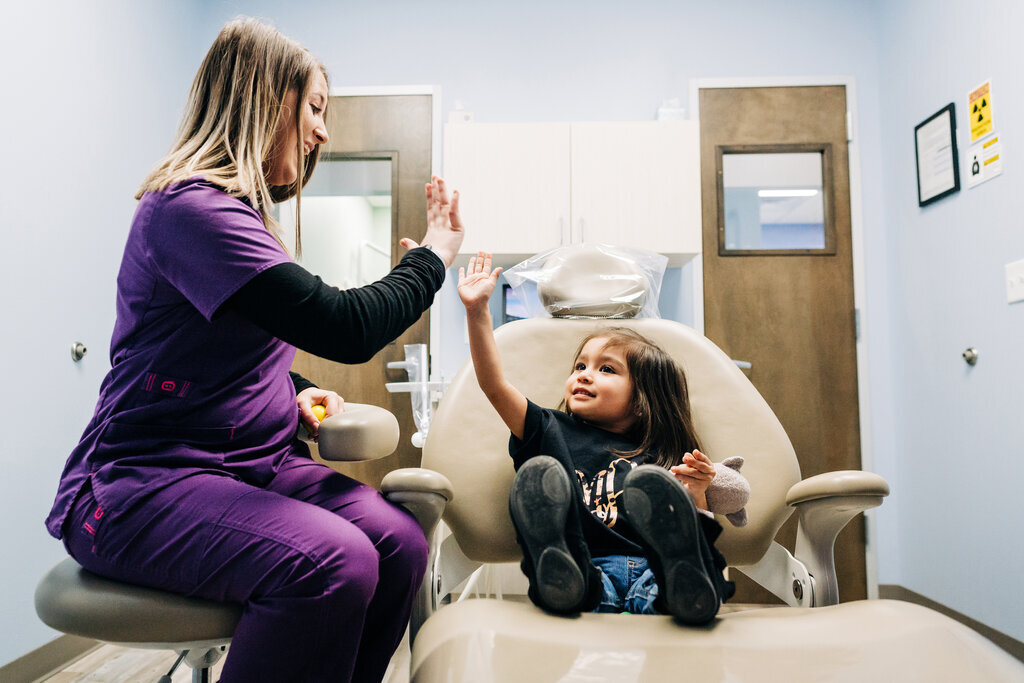 Dentistry is a team sport. Hygienists are critical players on that team, providing essential healthcare and disease prevention for patients. As a hygienist, you'll frequently be the main point of contact between patients and the practice. Undoubtedly, you'll spend more time in the chair working on patients than anyone else in the building. That can be incredibly taxing, and you need a work environment that can help keep you energized and engaged. That's why the culture of the practice where you work is essential to your success in dental hygiene.
Emotional Demands of the Job
Hygienists are tasked more than any other clinicians with maintaining relationships and emotional connections with patients. As a hygienist, you'll spend more time in the chair with each patient and get to know the patients better than anyone else in the building. You have the opportunity to connect with patients on a more personal level and can truly set the tone for their visit.
Hygiene is often a patient's first treatment procedure in the practice. For patients with dental phobia or anxiety, you can make or break their long-term relationship with the practice. Taking a moment at the beginning of a patient's first appointment to discuss their comfort level and fears can set them up for success in future cleanings and any restorative work they may need. It can also help them feel more eager to accept treatment recommendations from the doctor.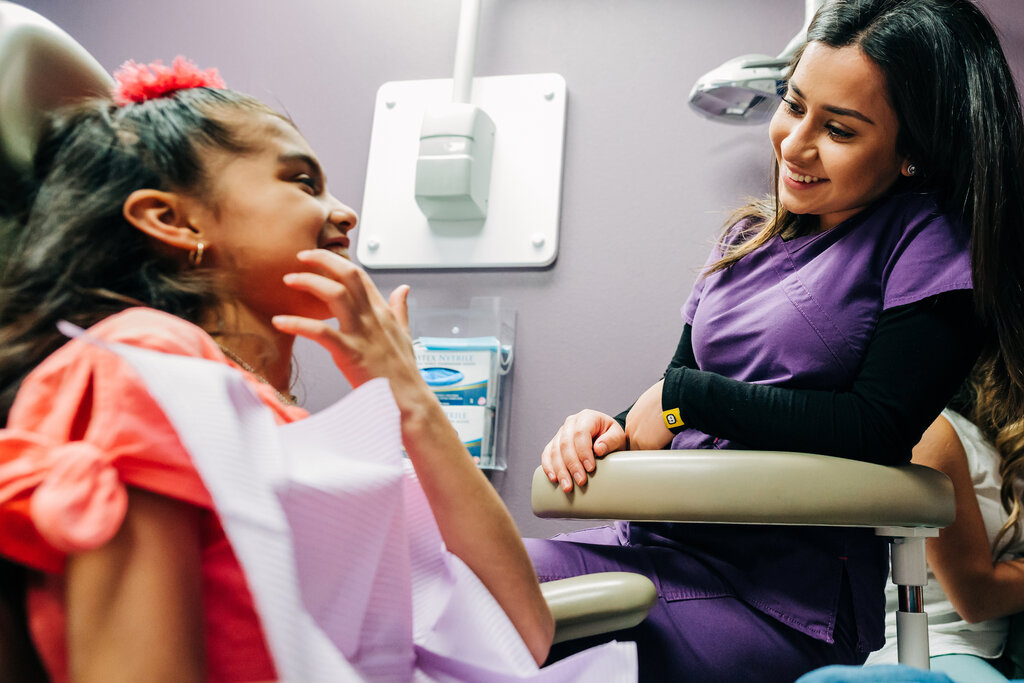 You should counsel your patients on their fears. That means knowing how to listen to their concerns, letting them know you take their worries seriously, and giving them effective coping strategies. You must be patient and prevent the feeling of being rushed, even as that clock ticks down to your next patient waiting in the lobby!
Many patients might come to you crabby or rude to cover their anxiety. Hence, they might snap or lash out at you when upset about something unrelated to you. Hygienists must be prepared to take on enormous emotional responsibility for their patients. And that can be exhausting!
Dental Hygiene Can Be Physically Challenging
Hygienists are the production centers of most dental practices and are critical to the overall health of a practice. And yet, hygienists get burnt out faster than any other dental team member. As a hygienist, you will spend more time in the chair actively working on patients than even the dentist. Hygienists are at higher risk for carpal tunnel syndrome, thoracic outlet syndrome, neck and back pain, and other bodily strains.
For some hygienists, the job can start to feel tedious after a time. You may see anywhere from eight to ten patients per day on average. In the wrong practice culture, the repetition of seeing patient after patient can become mind-numbing, leaving you dissatisfied and begrudging your job. Couple that with physical fatigue, and it's no wonder hygienists can feel burned out!
Staying focused and energized throughout your day as a hygienist can be a challenge. Working in the right practice with a fantastic culture makes all the difference. You can enjoy a long and successful career as a hygienist with the right team and support. Most importantly, a great practice culture can give you the emotional energy to change your patients' lives.
What Makes a Great Culture for a Dental Hygiene Career?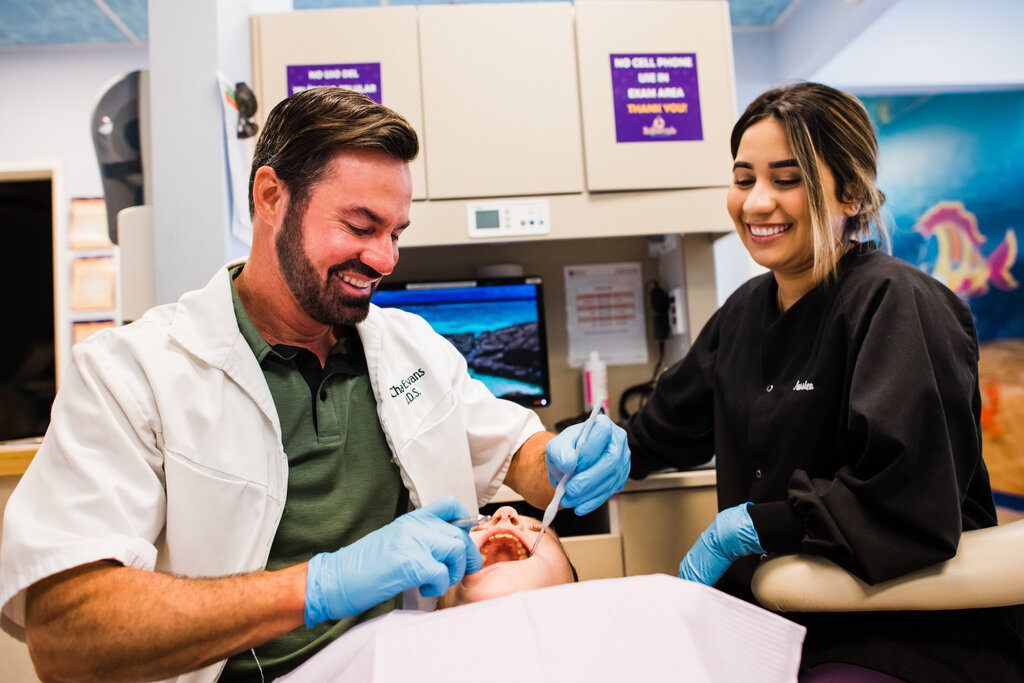 Feeling supported at work makes a massive difference in your day, regardless of your job description. However, teamwork becomes especially important for hygienists. Practices with great culture will emphasize open communication and collaboration. For example, working for a practice that pits assistants against hygienists can be draining and breed negativity. 
In a great practice, you'll feel comfortable communicating with your team, whether that means the doctors, assistants, or administrative staff. Knowing your concerns will be heard and acknowledged without escalating conflict will help you feel empowered and invested in your role. Likewise, working somewhere with incredible overall energy can help you maintain your positive attitude throughout the day.
Our cultural pillars help us stay focused on maintaining an excellent work environment. Culture is king here at CDP. Furthermore, we emphasize values like humility, honesty, and communication because these qualities help forge close bonds between team members. Mutual support across all aspects of the team can help everyone's day run more smoothly and help us all achieve better work-life balance. Most importantly, a strong culture serves our patients by keeping our dental hygiene team engaged and emotionally available for the person in their chair. In fact, a healthy dental office culture has been found to improve patient safety!

How to Look for a Good Cultural Fit in Dental Hygiene
Whether it's your first dental hygiene job or looking for a more positive work environment, you'll want to know how to tell whether a practice has a positive culture to help your work life become more fulfilling.
Questions to Ask
Will I be able to request help with charting or placing sealants?

 This question can indicate how much support you might find across departments in the practice. Obviously, an assistant may not always be available, but knowing you can ask for help when needed goes a long way.

How does the practice respond to high-needs patients? 

Ask if the practice offers extra time for high-anxiety patients or those who need nitrous for cleanings. Hygienists need to be able to work efficiently. You'll need to stay on schedule to keep up with your set number of appointments per day and provide excellent treatment quality. 

Does your practice use a sharpening service, or will I have time to sharpen my instruments? 

Ask how often old instruments are replaced. As we already discussed, dental hygiene can be challenging for your body. Working with ancient, dull tools can injure your hands and compromise your career longevity. Practices that understand the value of their hygienists will invest in instruments and equipment to support the hygiene team. 

How involved will I be in building hygiene treatment plans for my patients? 

For the most part, hygiene treatment plans may be straightforward. Your dentist may recommend a standard prophy and proceed along a traditional path at the new patient exam. For more complicated cases, such as advanced periodontal disease, having some input into the hygiene plan can mean a lot. It will allow you to ensure adequate time for appropriate treatment and help you feel recognized for your expertise as a dental hygienist, which means your team values a culture of mutual respect.
Finding the Right Workplace Culture for Dental Hygienists
The culture in your workplace can make or break your day-to-day life. Finding a dental office with great cultural values can make your life as a hygienist truly fulfilling. Schedule a call with a Hiring Manager to learn more about dental hygiene career opportunities at CDP!