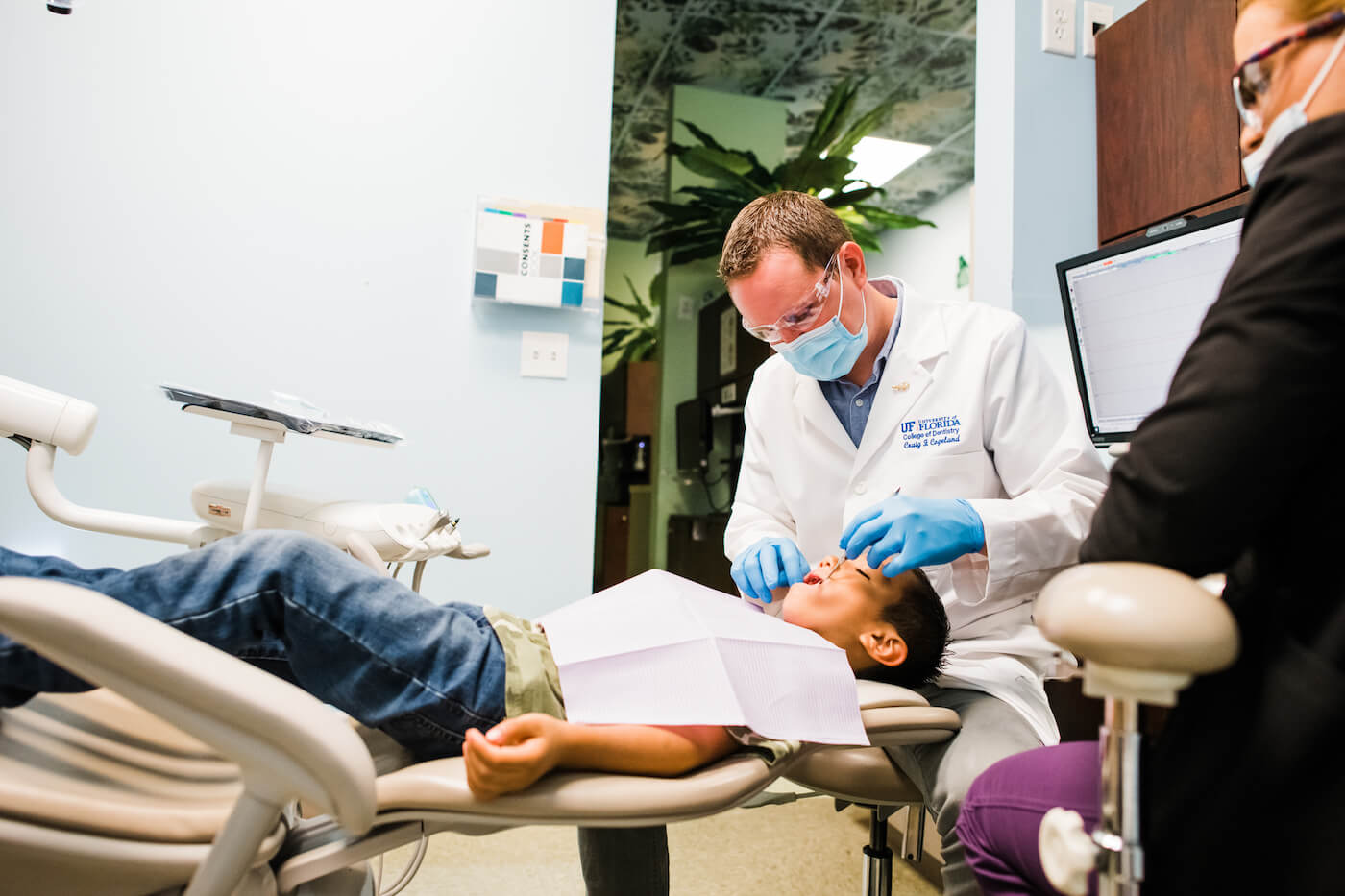 There are many hurdles to becoming a dentist: you must finish your bachelor's degree, perform well on the DAT, undergo the rigorous application process to get into dental school, and complete four to six years of dental education. For recent dental graduates, life has felt like one challenge after another for a long time now. So what happens after you graduate? Your first year out of dental school can bring its own challenges and surprises. Here are 6 tips for new dentists to remember during their first year of practicing.
1. Finding the Right Place to Work Can Be a Challenge
According to the Bureau of Labor Statistics, dental jobs are projected to grow 6% over the next several years, slightly higher than all occupations. There are more new graduates each year and fewer dentists leaving the profession, so you may find a competitive environment ahead. COVID-19 may have also shifted the job market, with some private practices going out of business and others facing difficulty finding applicants. Your job search may be more complicated than it would have been a few years ago. You still deserve to find a great launching pad for your new career.
Sadly, many first-year dentists need help finding a positive work environment. Large corporate dental entities frequently fail to maintain a culture that will help you achieve a fulfilling career and work-life balance. Becoming an associate in a private practice without at least 3-5 years of experience can be challenging.
This is a huge loss for dentists. CDP believes in cultivating the energy and enthusiasm of new dentists in our practices. Teams like ours can offer opportunities for incoming clinicians with the positive work culture you need as the foundation for a great first year as a dentist.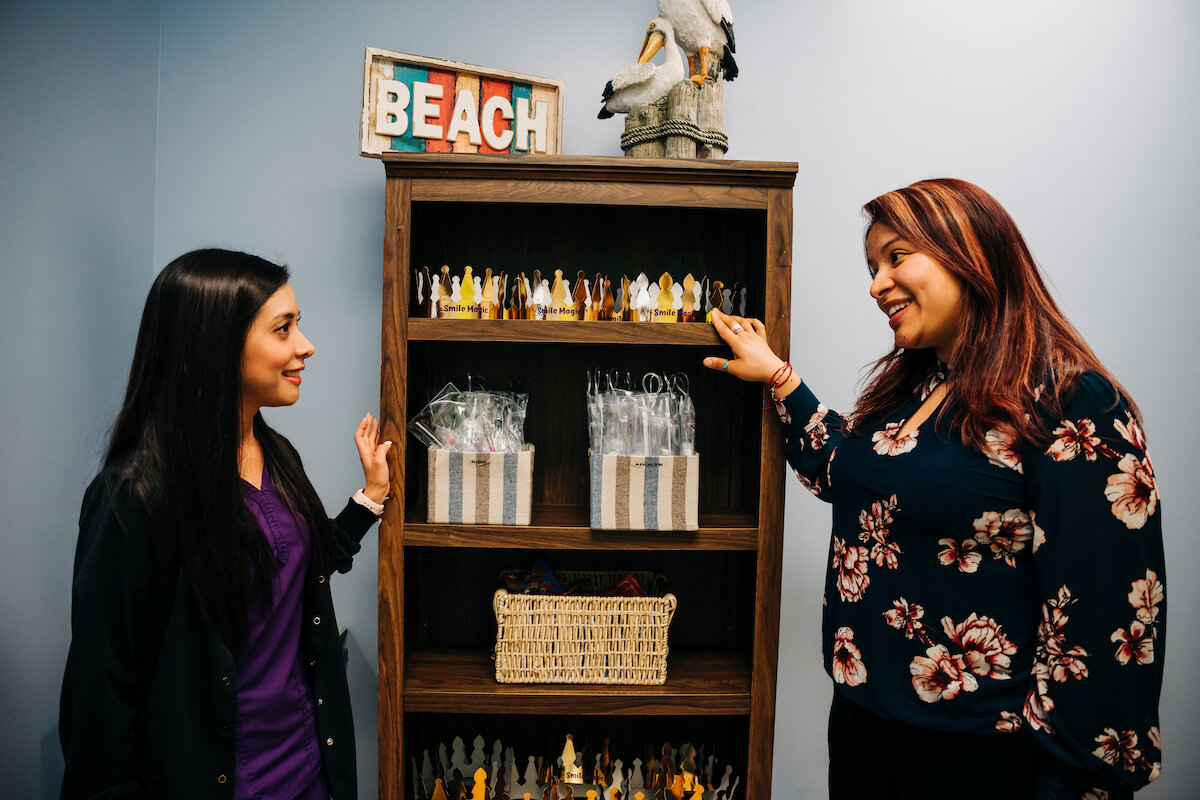 2. Financial Reality Check
While a positive work environment and influential mentors should top your list, a robust compensation and benefits package should be considered. Dentists graduate with an average student loan debt between $200,000-500,000. That kind of debt can be intimidating, especially when trying to go into business for yourself.
CDP is proud to offer highly competitive compensation packages for first-year dentists. On average, our first-year dentists make $272,000 per year. We offer student loan repayment programs, benefits, mentorship, and a philosophy of care that will help you achieve your highest goals as a dentist.
As you approach the beginning of what will undoubtedly be a long and fulfilling career, remember that dentistry is not the luxurious job some people believe it to be. You won't be working from ten to one, three days per week, and making a million dollars, at least not right out of the gate. Dentistry is a trade that takes hard work and dedication.
If you decide to become a practice owner, it can be challenging to step away from work altogether. Even on vacation, you must check on the business and ensure everything is running smoothly. You must manage overhead, supplies and materials, and often mediate between team members. At CDP, our doctors can step away while knowing a team is here to support your practice. For new dentists, gaining experience and learning the best way to run a practice is time well spent before you decide to become a practice owner.
3. Location, Location, Location!
Practice type is not the only decision you need to make. For many, location ends up being the deciding factor. You may need to stay close to family, or you are in a relationship and your partner has a career of their own to consider. We highly recommend seeking positions in rural and underserved areas if you have the option.
Rural dental practices offer fantastic growth opportunities, unlike the oversaturated markets in urban areas where it can be hard to find new patients. There are so many places in the U.S. where people need access to dental care. Working as a dentist in these areas means more opportunities and making a real difference in your patients' lives. Rural areas also tend to have an amazing sense of community, meaning they'll help make you feel right at home!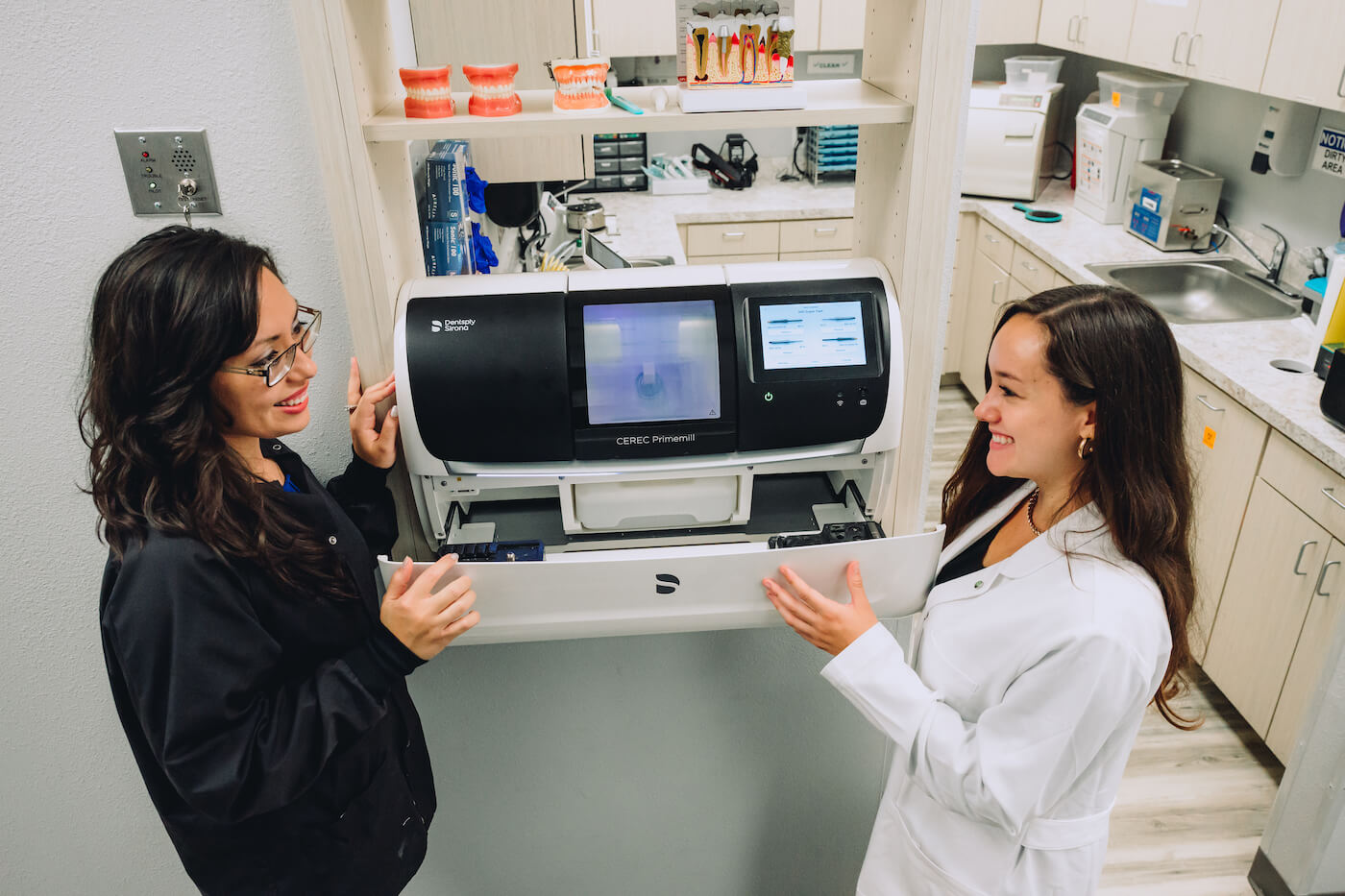 4. Seek Out Mentors
For many new dentists, the long-term goal may be to go into business for yourself. However, you will need experience and guidance in your first few years as a clinician, which is why most dentists start working as an associate. Ideally, you will work for a practice with a great mentor by your side.
We cannot overstate the importance of mentorship in setting you on the best path in your dental career. Their experience and guidance will help you in everything from treatment planning to team leadership. CDP believes in the value of mentorship, and we strive to match incoming dentists with the support of an experienced mentor.
As you look for your first dental job, think beyond the benefits package you see on paper. What other benefits could this practice offer? Can you see this practice leader as someone you can learn from, and is their work lifestyle one you want to emulate?
5. Working with Patients Is Hard
Dental school works differently than practicing. Gone are the days of a three-hour block dedicated to a single patient. The reality is that dentists need to be able to multitask while still giving each patient their undivided attention in the operatory. Oh, and remember your hygiene checks! Most new dentists find that time management is a major problem when they first start practicing. It can feel overwhelming at first, and you may find yourself in the weeds more days than not.
When you think today will be the day you don't fall behind or forget to check a hygiene patient, that will be the day a patient comes in who is so anxious that you can't get them to stop flinching every time you move. Or a patient who keeps metabolizing their lidocaine and won't stay numb. Or one who comes into the operatory, sits down, looks you in the face, and says, "I hate dentists." Learning healthy conflict management strategies for these situations will be essential in your first year.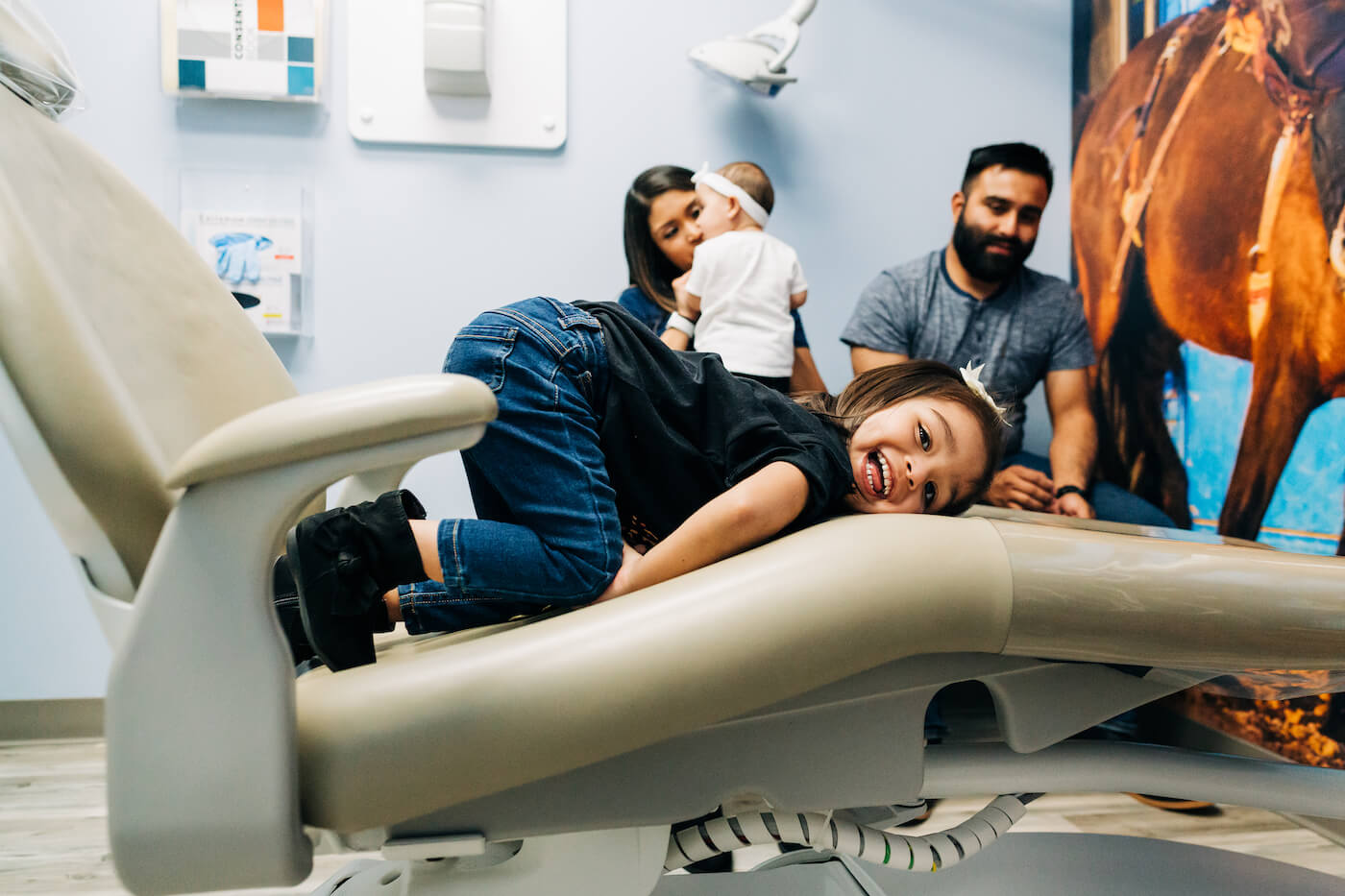 6. Patients May Not Trust New Dentists Right Away
In your first year of practice, we can almost guarantee someone will ask how long you've been a dentist. Having a strategy in advance for navigating that question is essential so you can be confident when it happens.
No matter how experienced you are, patients always seem to be able to throw curve balls when you least expect them. On the plus side, it keeps the work interesting! However, there is a learning curve to patient management. Learning to communicate with your patients is one of the best investments of time in your first years of practice. That may mean talking to a mental health counselor, taking communication classes, or contacting your mentor.
Effective patient communication will help you gain your patients' trust. At the end of the day, the patient is your boss. They determine what procedures you will be doing and whether you get many word-of-mouth recommendations. Ultimately, you became a dentist to improve your patients' well-being. With the right resources and excellent communication, you can show your patients that you are not "working on them," but partnering with them to address their oral health concerns.
Here at CDP, we believe in investing in talented new dentists like you. Schedule a call with a Hiring Manager today to find out if Community Dental Partners might be the perfect way to start your dental career.