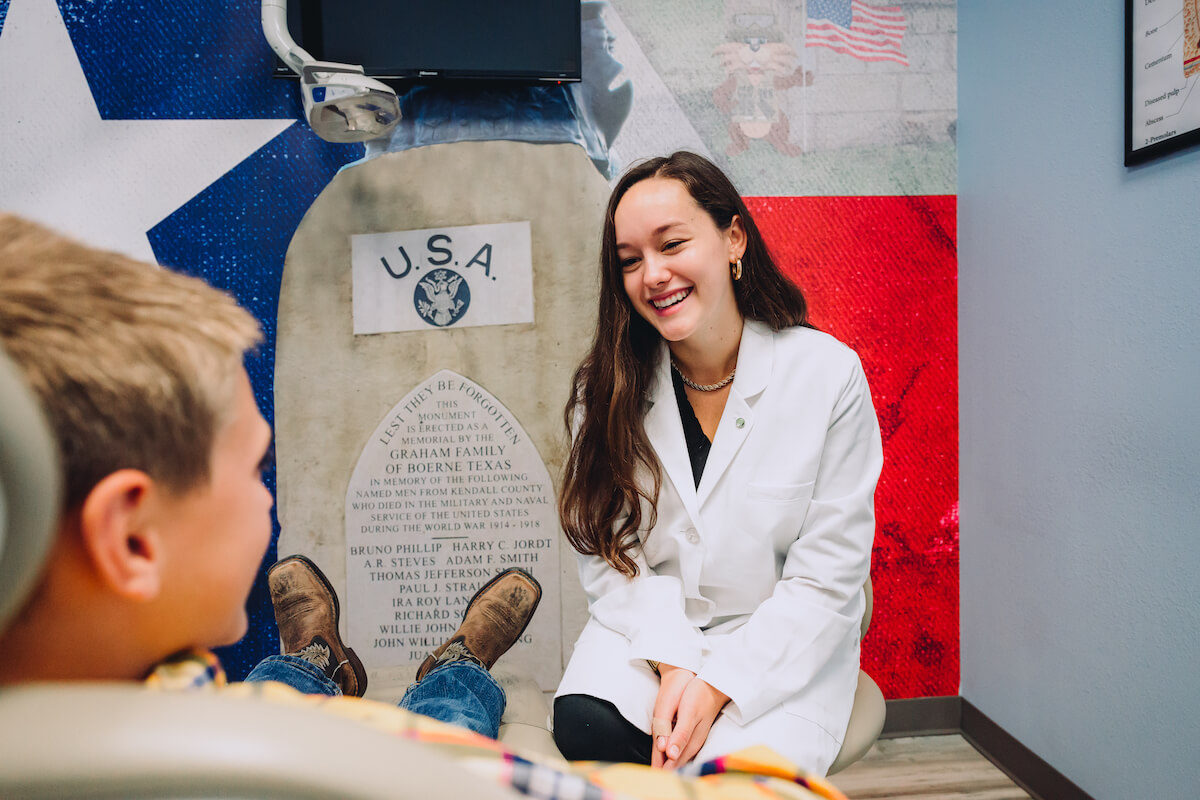 At the beginning of your dental school journey, it's all about passing tests and finding placement in a program. While you're studying, it's easy to develop tunnel vision and just focus on getting through each assignment, each class, each hour of clinical with little thought for the future. All this hard work is preparing you for a great career, but how do you go about finding a job after dental school and when should you start looking?
Finding a Job After Dental School
Take a quick tour of any dental student forum online and you'll see no shortage of people asking how to find their first job after dental school. Sure, there are sites out there like Indeed, Zip Recruiter, and even Craigslist, however, there are better ways to find inroads to great dental jobs.
Narrow Down Your Options
There are generally three paths for finding your first job as an associate: finding a private practice to join, signing on with a group, or working for a corporate practice. Each has its own pros and cons which you should consider carefully. Have a clear picture in your mind for your future long-term career path and what you hope to achieve.
Private practices sometimes won't have the patient load for you to gain the experience or the paycheck you desire. Corporate settings may overwork and undervalue you, leading to burnout early in your dental career. Working for an independent DSO like Community Dental Partners can start your career off strong. CDP is a great middle ground. We offer a higher starting salary than most private practices and more support than corporate practices. If your career vision includes the pathway to becoming a practice owner, sign onto a job that will help get you there.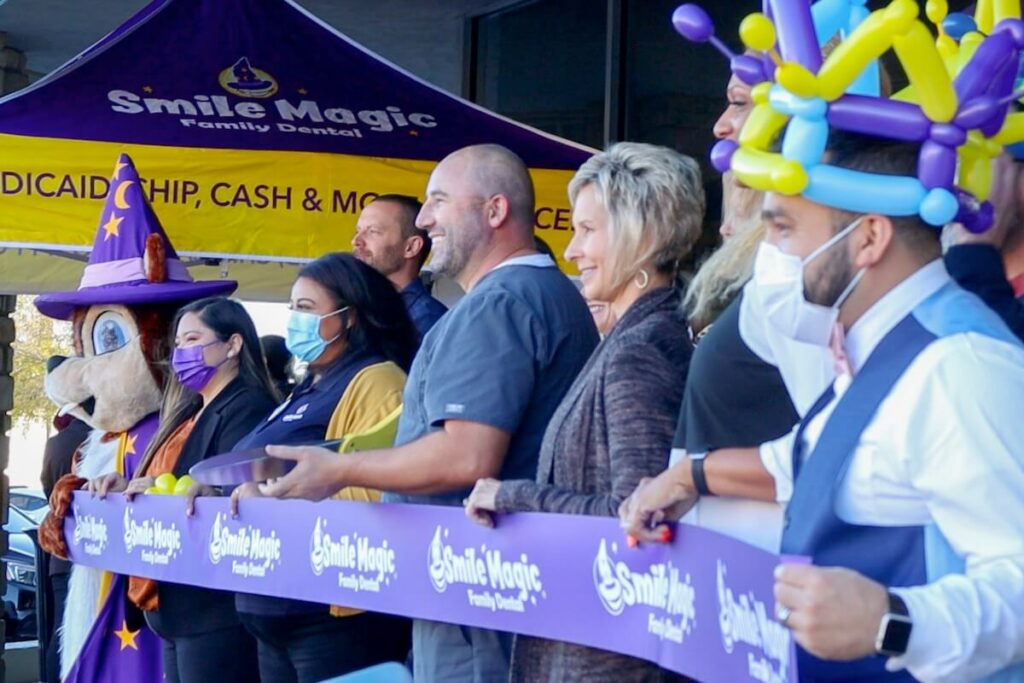 There Are Multiple Paths to Practicing Dentistry
Of course, some new graduates choose to forego associateship altogether. You could always go straight for practice ownership straight out of school. However, this can be a very difficult path with no real-world experience and a massive student loan burden adding to the financial risks. Some students choose to pursue academia, go into a Ph.D. program, or work in research. Again, some level of work experience can only augment your potential in these paths.
Set Yourself Up for Success: Make Job Connections While You're in Dental School
While it may seem logical to wait for your license to arrive before starting your job search, this strategy may actually work against you. Now more than ever, practices are recruiting students earlier. Some students sign their contracts in their fourth or even third year of dental school before they've taken board exams. Obviously, these types of contracts are contingent upon your continued success in your program and eventual licensure.
There is no such thing as "too early" when it comes to laying down the groundwork for your career. You can start building relationships and connections with employers and job recruiters while you're in school. Community Dental Partners strives to help you do exactly that. We meet with students at many dental schools to give you the best chance at locking in your dream job even before you graduate. After all, having a great job lined up means one less thing to worry about when facing finals and boards!

Knowing Where to Look: How to Find Dental Jobs
Most communities and metropolitan areas have a dental society. If you're keen to live in a certain area, it's worth adding your name to the dental society list and keeping an eye on their job postings. The ADA website's CareerCenter has job postings from ADA members and a Marketplace with practices for sale or lease.
Take advantage of any recruiting events on your campus to meet and get a feel for potential employers. Don't be shy about approaching recruiters if you think their organization is right for you! Good positions are going much quicker than they have in the past. That's why you should consider signing as soon as possible to ensure you get your dream job and ideal location locked in before you graduate!
If you're interested in working for a specific practice, try to build a relationship with that practice by shadowing. And don't neglect any dental supplies representatives on campus! They frequently have a lot of knowledge when it comes to who's hiring. And they know who to avoid.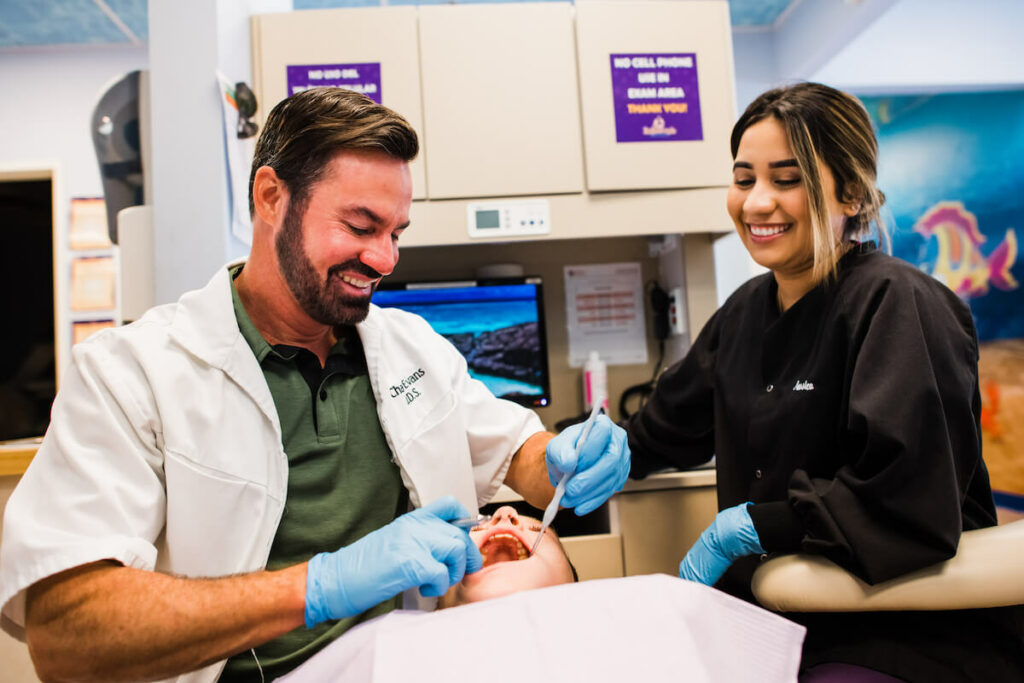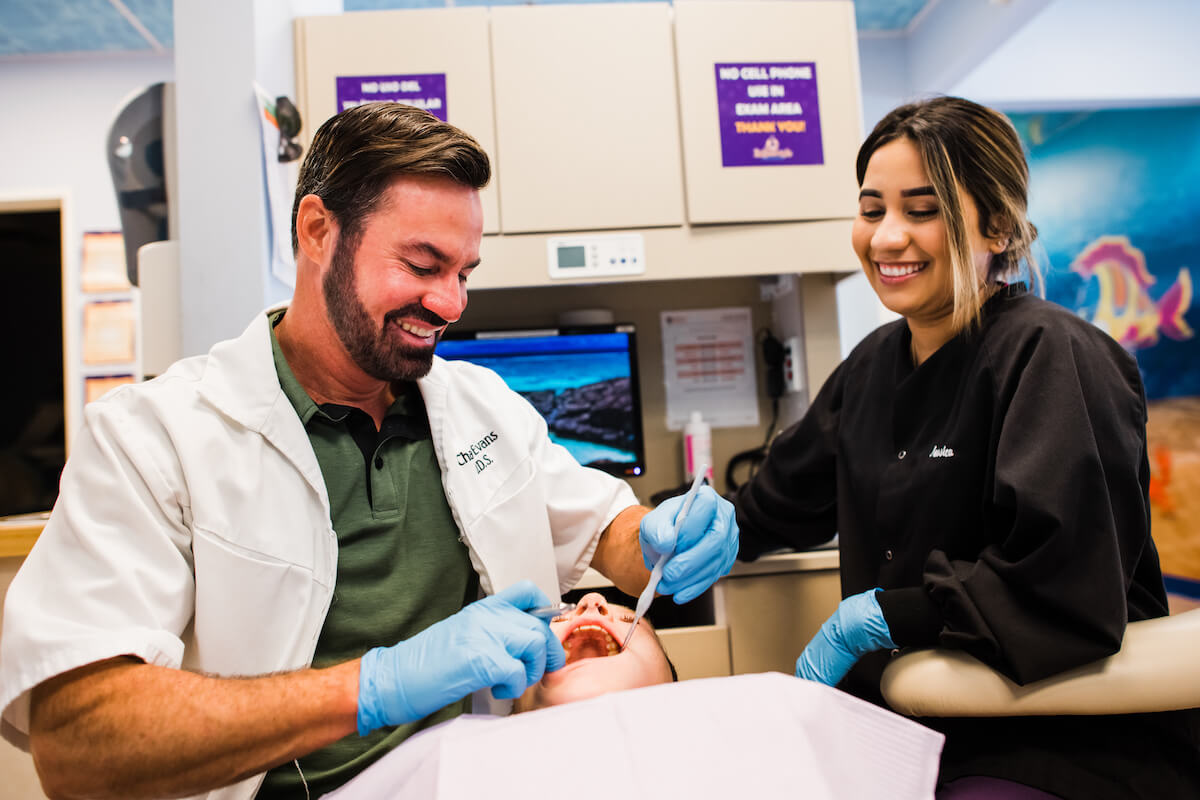 Keys to Landing Your Dream Job After Dental School: Interview Essentials
Once you find a practice with a location that works for you with opportunities that can take your career where you want to go and great support for newcomers, you'll want to be ready to land that dream dental job. Just like searching for positions, it is never too early to start preparing for interviews.
Get familiar with the types of questions and how to show up as your best self with recruiters and employers. We know you've either seen patients all day or been in dental school, but try to make time for self-care and rest. You know all the rules for preparing for big events, and general physical preparations for a dentist job interview is no different.
Know What You Want in an Employer
It also helps to have prepared your own questions to ask in your dental job interview. You'll obviously know what you have to offer a potential employer, but be clear in what you need from them. To find your dream job after dental school, you need to know what that dream is! Sit with yourself and try to visualize your perfect working situation. Where would you want to live? What type of patients are you most excited to treat? What kind of hours are you willing to put in and how much compensation are you hoping to earn?
Having a clear vision is the first step to finding your dream job. Write down some key points and be ready to find an employer who meets many of your criteria. And remember, you bring a lot to the table! You will be a fresh, energetic member of the team with the latest knowledge of the best techniques and protocols. You deserve to find your dream dental job straight out of school!
That's why CDP focuses so much on recruiting talented new graduates with great interpersonal skills. We think you'll find CDP to be your perfect fit! Schedule a call with a Recruiting Manager to learn more about finding a job after dental school.